Built in 1855-56 by pioneer settler and future four-time Premier of New Zealand, (Sir) Harry Atkinson, Hurworth is the only remaining building of a small Taranaki settlement of the same name that flourished during the later 1850s. The small rectangular cottage was hand-built by Harry as a family home, and escaped destruction during the Taranaki Wars in 1860-61. Repaired and with many additions and modifications, the cottage remained a homestead for the Atkinsons and subsequent occupants until the 1960s, when it was stripped back to an approximation of its original configuration and restored by the New Zealand Historic Places Trust. Harry Atkinson, born 1 November 1831 at Broxton in Cheshire, England, immigrated to New Zealand in 1852-53. Accompanied by his brother Arthur and extended family members of the intertwined Richmond and Hursthouse clans (together known as 'the Mob'), Harry settled in the New Plymouth area. The Atkinson brothers each purchased a 200-acre (809 371m2 or 80 hectares) block on Carrington Road, 10kms from the town, with other members of the Mob also buying land in the area. During 1853 and 1854 the group built 3km of dirt road to connect their properties to the road to New Plymouth, and set to work clearing their land and building houses for their community, which they named 'Hurworth' after the English birthplace of Arthur Atkinson. Harry's cottage was also christened 'Hurworth'. Made of pit-sawn timber, it was the first sawn timber house in the settlement. Although building began in mid 1855, construction was regularly interrupted by periods of work felling timber for supply to New Plymouth. However, by the end of 1856 the basic cottage was completed, and featured a stone chimney and characteristic Colonial-style shingled steep gabled roof, containing an upper level reached by a ladder. Harry and his new wife Amelia Jane Skinner, whom he had married in March of that year, settled into their home and established vegetable gardens, orchards, beehives, a chicken run, cow shed and dairy. Both their farm and their family flourished in the next few years. Harry and Jane had four children, and, along with the rest of the community, sold produce from the Hurworth farming enterprises (cheese, butter, pork, bacon, sausages, vegetables and eggs) at a store in New Plymouth. The Mob enjoyed regular social get-togethers, characterised by lively discussions and debates about public affairs and politics, with Harry and Arthur Atkinson, and William, James and Henry Richmond all eventually becoming involved in local and/or national politics. Harry was first elected to the Taranaki Provincial Council in 1857. The outbreak of the Taranaki War in March 1860 threatened the idyllic lifestyle at Hurworth. The settlement families abandoned their homesteads and retreated to New Plymouth, with Harry sending Jane and the children to safety in Wanganui. Harry joined the Taranaki Rifle Volunteers and fought in many battles around the province over the next few years, rising to the rank of Major with the Forest Rangers. His involvement in politics did not abate, and in 1861 he became the member in the House of Representatives for his local Grey and Bell constituency. The same year, on a trip to check on their Hurworth farms and houses Harry discovered that the settlement had been largely destroyed. Only two cottages still stood: his own and James Richmond's. While Richmond's house appeared to have been preserved for use as a resting place for travelling Maori war parties, Harry's Hurworth cottage seemingly only escaped total destruction by chance. Furniture was piled in the kitchen and set on fire, but the fire had not taken. James Richmond's cottage was accidentally burnt to the ground in 1865, leaving Hurworth cottage as the only surviving structure from the settlement. After a truce in the war was negotiated in March 1861, Harry and Jane began re-establishing Hurworth again, although from this time Harry was largely away in Wellington performing his parliamentary duties, and Jane and the children lived in New Plymouth. Jane died suddenly in 1865, and Harry remarried a year later, wedding his cousin Annie Smith. Harry had three more children with Annie and sporadically occupied the Hurworth house over the next two and a half decades, while having the cottage repaired and renovated. A sitting-room and dining-room were added, interiors were re-decorated (including wallpaper, paint and mouldings), and the roof shingles were replaced with corrugated iron in 1878. His political career continued to greater heights, and he held a number of provincial positions including MP for New Plymouth and Superintendent of Taranaki, and served as Minister of Defence, Minister of Crown Lands and Immigration, and Colonial Treasurer. In 1876 he became Premier of New Zealand, an office which he held hold four times between then and 1891. He received the KCMG (Knight Commander of St Michael and St George) in 1888. Sir Harry Atkinson died in Parliament Buildings, Wellington, on 28 June 1892. Four years later, Lady Anne (Annie) sold the Hurworth property to Joseph Crockett. William and Annie Brydon next purchased the house in 1914, and lived there until 1920 when it was bought by the Adlam family, who farmed Hurworth for the next 45 years. In 1965 Robert and Francis Brown bought the property and offered the house to the NZHPT. By this stage the house had accumulated many additions, and much of the original house had been altered. Over the next decade the additions were removed and the house was restored to an approximation of its state as built by Harry Atkinson in 1856. This process uncovered original features such as French doors which had been boarded up, studs and lintels annotated during the construction process, and also graffiti dating from the Taranaki Wars period. Hurworth was officially opened in 1976 by Prime Minister Robert Muldoon, and has remained open to the public since then. It contains original artefacts and furniture associated with the Atkinsons such as Harry's velvet invalid's chair, family china, Harry's parliamentary desk and pince-nez reading glasses, and a pounamu mere believed to have been carved by imprisoned passive resistance activists from Parihaka. Hurworth cottage is of architectural significance, as it retains many features characteristic of its Colonial construction period. It is also of special social and historical significance, as the sole survivor of the Hurworth pioneer settlement, and the hand-built home of a young man who would go on to have a distinguished political career and become the leader of New Zealand four times.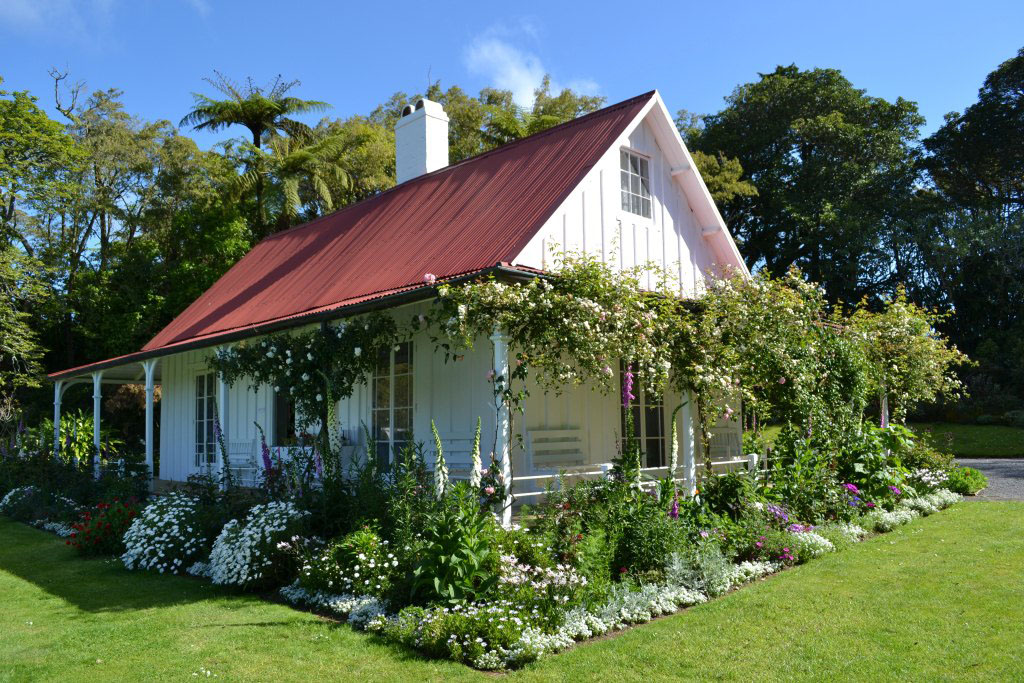 Hurworth during the annual garden festival October 2012 | Amy Hobbs | NZ Historic Places Trust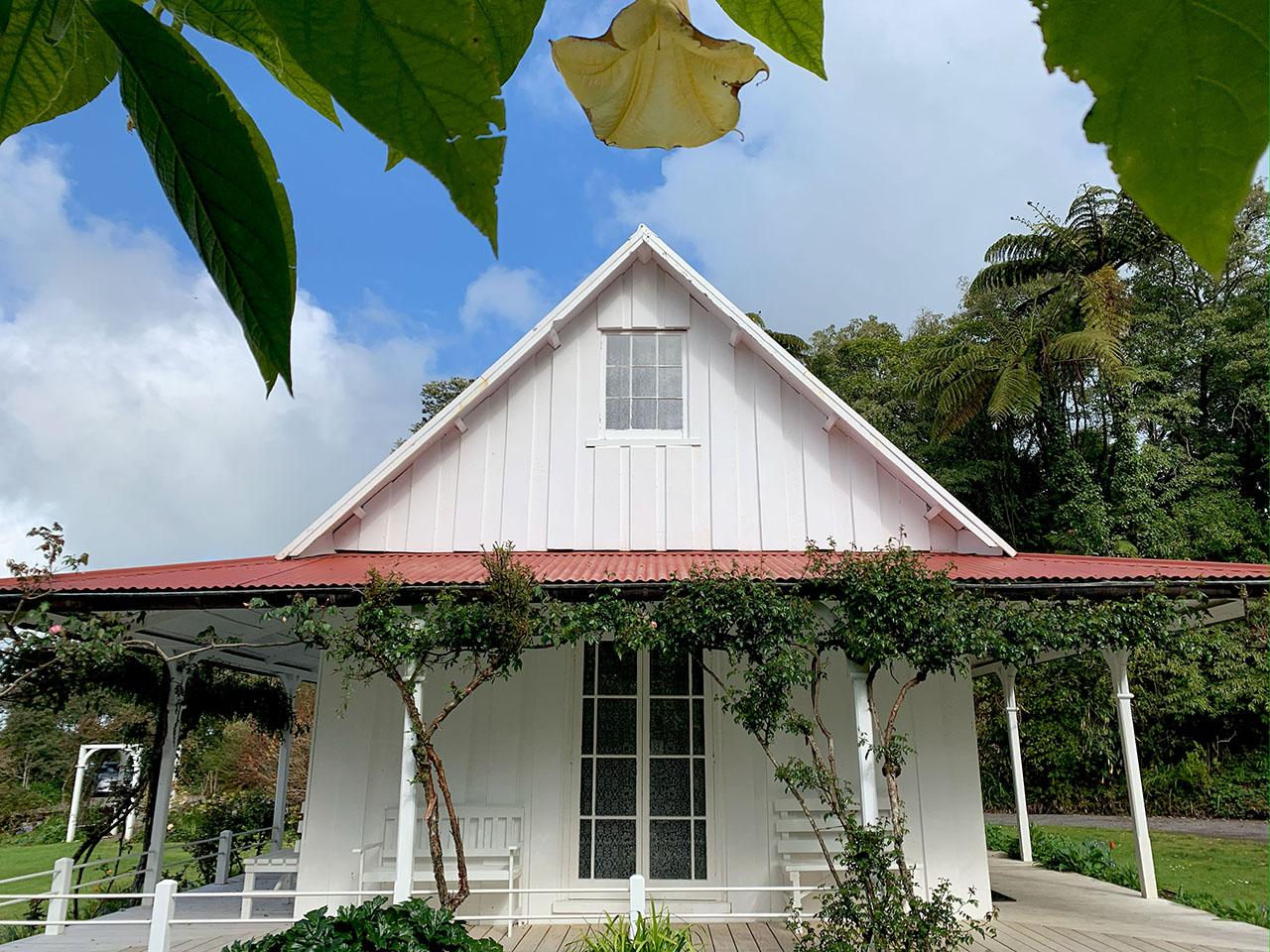 Hurworth March 2012 | Carolyn Walsh | NZ Historic Places Trust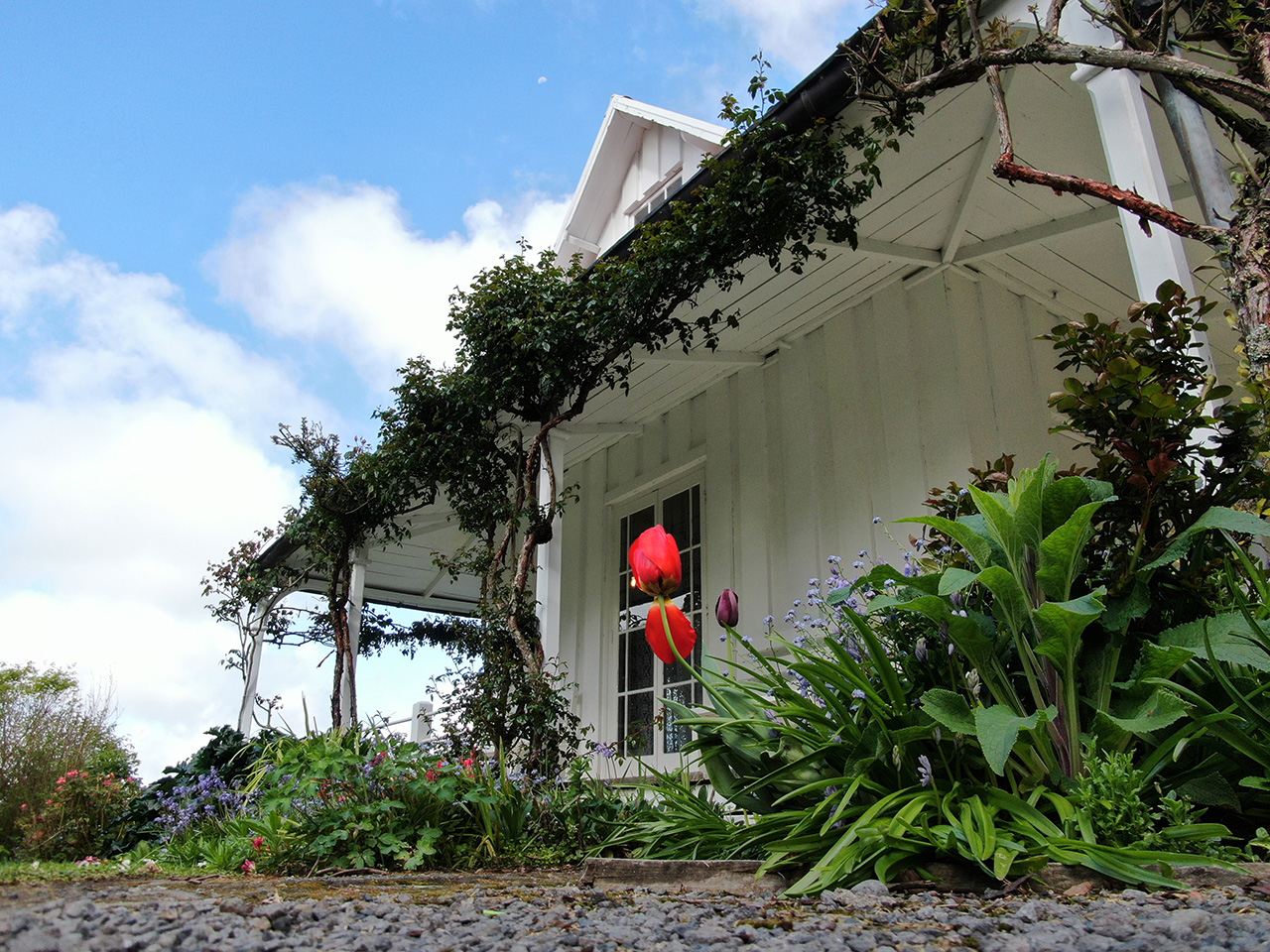 Hurworth. Graffiti on Hurworth's wall | NZ Historic Places Trust
List Entry Status
Historic Place Category 1
Date Entered
6th June 1983
Date of Effect
6th June 1983
City/District Council
New Plymouth District
Extent of List Entry
Extent includes the land described as Lot 1 DP 9802 (RT TNB2/179), Taranaki Land District and the building known as Hurworth (dwelling) thereon, and its fittings and fixtures.
Legal description
Lot 1 DP 9802 (RT TNB2/179), Taranaki Land District
Stay up to date with Heritage this month