Green Hayes was built by pastoralist John Hayhurst in 1881-2, and was one of the first houses in South Canterbury to have electricity. Originally from Preston in Lancashire, Hayhurst emigrated to Australia in 1844 aged 16. Within a few years he had arrived in New Zealand, working first in the North Island, but settling in Canterbury in 1849 - before planned settlement of the province commenced. After a period spent working in a smithy in Market Square, Christchurch, Hayhurst was engaged by Sir Thomas Tancred (from whom he later leased Ashburton Station), and embarked on a career in pastoralism. Other runs with which he was associated included Simons Pass and Grey Hills. Through the exercise of great judgement Hayhurst profited sufficiently from his speculations to become a substantial runholder. In 1903, the Green Hayes estate consisted of 4,800 acres divided into 30 tenanted farms. Hayhurst also owned the principal business block in Temuka. He was very active in public life, serving both in local and provincial government. He was not to enjoy his fine new house for long however, for he died in 1890 aged 62. From 1886, the general management of the estate was in the hands of his son John Turnbull Murray Hayhurst, who later served in the Boer War. Colonel J.T.M. Hayhurst died in 1915, and his wife Amelia moved into nearby Ashfield - supposedly taking the marble fireplaces with her. A similar house to Green Hayes, Ashfield had been Mrs Hayhurst's father's home. In 1916/17 the family sold the property to the Salvation Army, and Green Hayes subsequently became the Bramwell Booth Home for Boys. Until 1938 the property also accommodated the Watts-Lowry School, named for a generous donor. Thereafter, the boys attended the Temuka School. Today the property serves as a home for children of both sexes.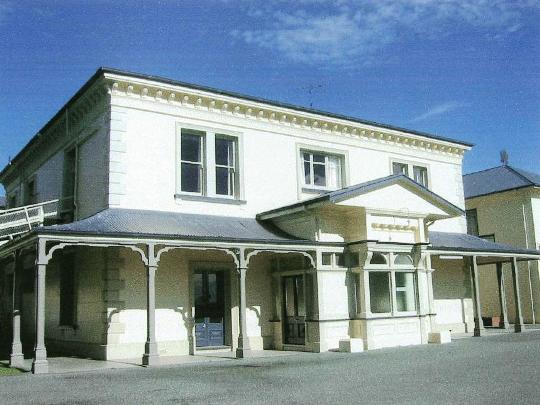 Green Hayes | NZ Historic Places Trust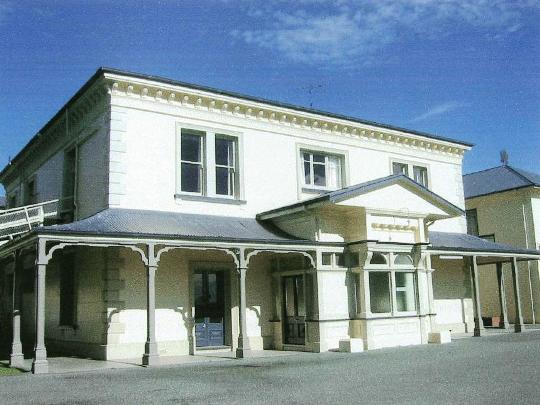 Green Hayes | NZ Historic Places Trust
List Entry Status
Historic Place Category 2
Access
Private/No Public Access
Date Entered
4th April 2004
Date of Effect
4th April 2004
City/District Council
Timaru District
Extent of List Entry
Extent includes the land described as Pt Lot 14 DP 4679 (RT CB24B/738), Canterbury Land District, and the building known as Green Hayes thereon, and its fixtures and fittings.
Legal description
Pt Lot 14 DP 4679 (RT CB24B/738), Canterbury Land District
Stay up to date with Heritage this month