The Ballance Statue in Parliament Grounds, Wellington, was unveiled on 7 April 1897 as a tribute to John Ballance (1839-1893), who served as New Zealand Premier from 1891 until he died in office in 1893. Commemorating an important figure in New Zealand's political history, the monument is of historical, aesthetic and social significance. The statue is situated in front of the Parliamentary Library and is a significant element within Parliament Grounds, which is a historical and cultural landscape of outstanding importance. The Ballance Statue is one of two statues of former leaders in Parliament Grounds and one of only four official statues of prime ministers in Wellington. John Ballance was born in 1839 in Country Antrim, Ireland. He left Ireland for Birmingham, England, in 1857, where he worked and studied until he immigrated to New Zealand with his wife in 1866. Settling in Whanganui, he started a career in journalism, but it was in politics that Ballance was to make his mark. Introduced to political life at a young age by his parents, he entered Parliament in 1875. He held numerous portfolios in the Grey ministry and became colonial treasurer in 1878. After the 1884 general election, he joined the Stout-Vogel ministry as minister of lands and immigration, native affairs and defence. Ballance formed the first Liberal government and the Liberal Federation, the country's first attempt at a nationwide party organisation. During his premiership, he introduced land and income taxes, and supported the granting of votes to women. Ballance died of cancer in April 1893 and was 'widely mourned'. The Ballance Memorial Committee was established a month later, raising money by subscription for a monument to commemorate Ballance. Mr R. R. MacGregor of Wellington agreed to provide the designs and specifications for the statue and Mr W. J. Helyer constructed the pedestal out of West Coast granite and Melbourne bluestone on a concrete foundation. The statue was modelled in clay by Mr J. Davie of Melbourne at Helyer's works and the marble statue was the work of an Italian sculptor. When first erected, the statue was positioned midway between the main entrance to Parliament Grounds and the front steps of the General Assembly Library. It was moved in about 1912 to its present location, near the Hill Street boundary of Parliament Grounds. On 1 July 1995, the statue was decapitated during a protest. Christchurch sculptor Mark Whyte made a replacement head from Italian marble, using a plaster cast that had been made in anticipation of such an event after a very similar statue of Ballance in Whanganui was beheaded in December 1994 during a protest in Moutoa Gardens. The protestors believed Ballance had encouraged the alienation of Maori land. Wellington's restored Ballance Statue was returned to Parliament Grounds in February 1997. Since its unveiling, the statue has been an important part of Parliament Grounds, a place of public gatherings of celebration and protest for generations. It received criticism at the time of its unveiling for bearing little resemblance to Ballance but the statue was the first representation of a former political leader in Wellington.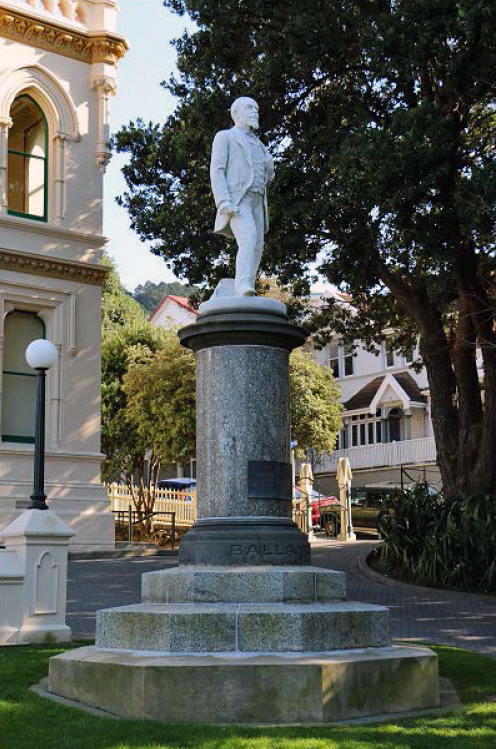 Ballance Statue, Parliament Grounds, Wellington | Natalie Marshall | 23/08/2015 | Heritage New Zealand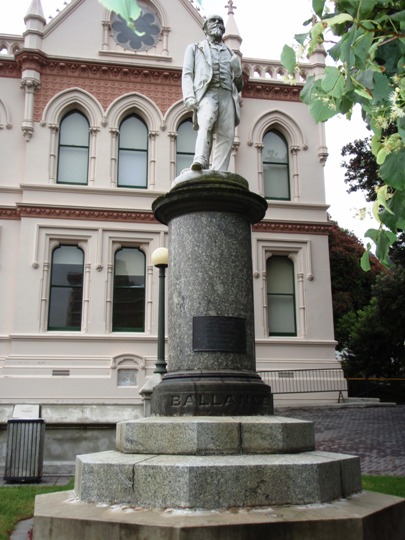 Ballance Statue, Parliament Grounds, Wellington | Rachel Connolly | 10/01/2009 | Heritage New Zealand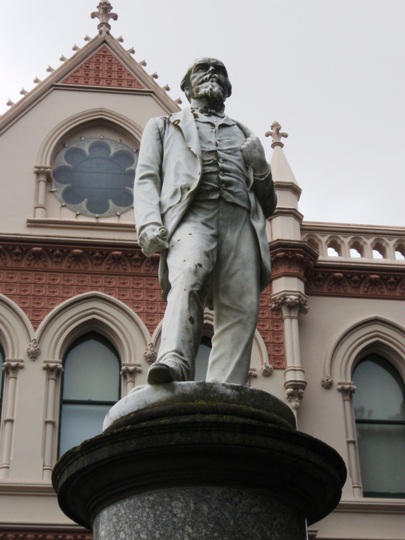 Ballance Statue, Parliament Grounds, Wellington | Rachel Connolly | 10/01/2009 | Heritage New Zealand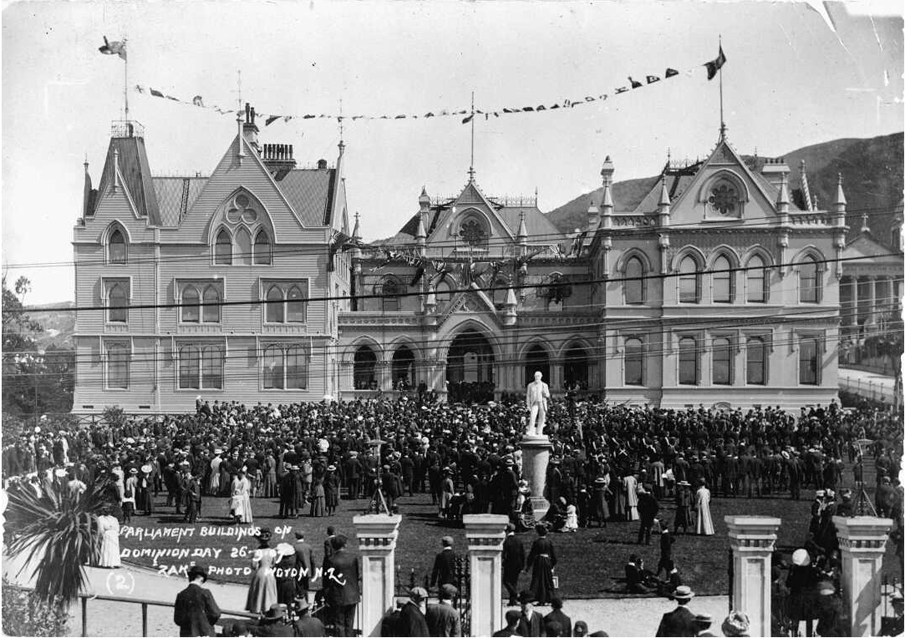 Ballance Statue, Parliament Grounds, Wellington. Crowd celebrating Dominion Day outside Parliament Buildings, Wellington. Zachariah, Joseph, 1867-1965. Ref: 1/2-153019-F. Permission of the Alexander Turnbull Library, Wellington, New Zealand, must be obtained before any re-use of this image | 26/09/1907 | Alexander Turnbull Library, Wellington
List Entry Status
Historic Place Category 1
Date Entered
11th November 1981
Date of Effect
11th November 1981
City/District Council
Wellington City
Extent of List Entry
Extent includes part of the land described as Section 1 SO 38114 (RT 10240), Wellington Land District and the structure known as the Ballance Statue thereon. (Refer to the extent map tabled at the Heritage List/ Rārangi Kōrero Committee meeting on 12 November 2015).
Legal description
Section 1 SO 38114 (RT 10240), Wellington Land District
Stay up to date with Heritage this month