Wellington's Oriental Parade Band Rotunda (Former), at 245 Oriental Parade, was in fact designed primarily as a bathing pavilion and opened on 1 May 1937, on a site previously occupied by a band rotunda. Projecting out from the centre of Oriental Bay into the sea, it is a striking architectural feature and these aesthetic and architectural values have led to it appearing in many postcard views of Wellington. The addition of an upper level in 1985 made the structure even more prominent. The rotunda has historical significance for its strong connection to the early twentieth century development of Oriental Parade, and as a facility for sea and sun bathers, then a restaurant and arts centre, the structure has social value as a centre for public use and shared recreational experiences. Construction began on a sea wall and promenade along Oriental Parade in 1916. The scheme included filling in a rocky outcrop of Oriental Bay to create a semi-circular platform for a wooden band rotunda that was relocated from Jervois Quay in 1919. In response to an increasing need for changing facilities on Oriental Parade, the Wellington City Council agreed to construct 'dressing shed accommodation' in 1935 and sketches by the City Engineer for a predominantly flat roofed structure on the existing band rotunda platform were published. The Council chose the site of the rotunda in the belief that it fell under the jurisdiction of the Wellington City Corporation, the Council's public works body. This turned out to be incorrect and negotiations with the Wellington Harbour Board contributed to project delays. The wooden rotunda remained until October 1936 when it was once again transplanted, this time to Brooklyn's Central Park, and construction began on the new pavilion. By the time Mayor T. C. A. Hislop (1888-1965) opened the pavilion in May the following year, it was acknowledged that it was 'rather late in the bathing season'. Constructed from reinforced concrete, the completed pavilion differed from the 1935 sketch but its Moderne design maintained a strong horizontal emphasis and followed the semi-circular form of the original platform. From the footpath, a central block with an arched entry and stepped parapet was bordered on either side by steps leading to the structure's flat roof, which still allowed for open-air music performances. Inside were changing rooms for men, women and children which contained showers and toilets. Light was mainly provided by glazed windows above eye level that ran around the entire exterior wall and the covers of ceiling vents formed seating on the roof. From the dressing rooms both the beach and stairs to the roof could be accessed. During the 1970s alternative uses were considered for the pavilion and a second level completed in 1985 created a restaurant with access from the street to the new rooftop. The lower level became a community meeting and exhibition space, with self-contained toilets constructed in 2003. By 2012 the pavilion had fallen into a state of disrepair and was closed to the public, but a major redevelopment proposal announced in 2019 may see the building used once more.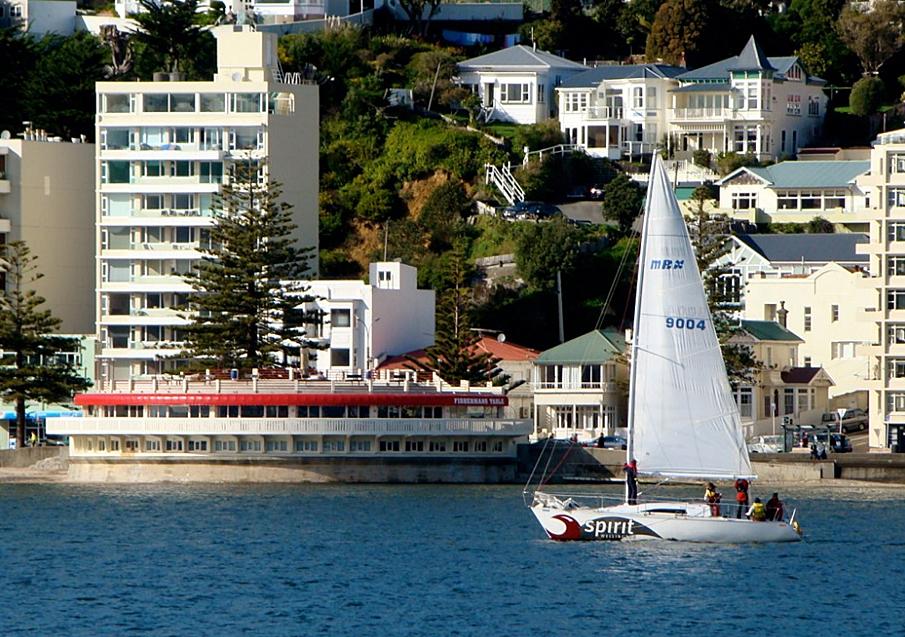 Oriental Parade Band Rotunda (Former), Wellington. CC BY-SA 2.0 Image courtesy of commons.wikimedia.org | Tony | 21/08/2011 | Tony - Wikimedia Commons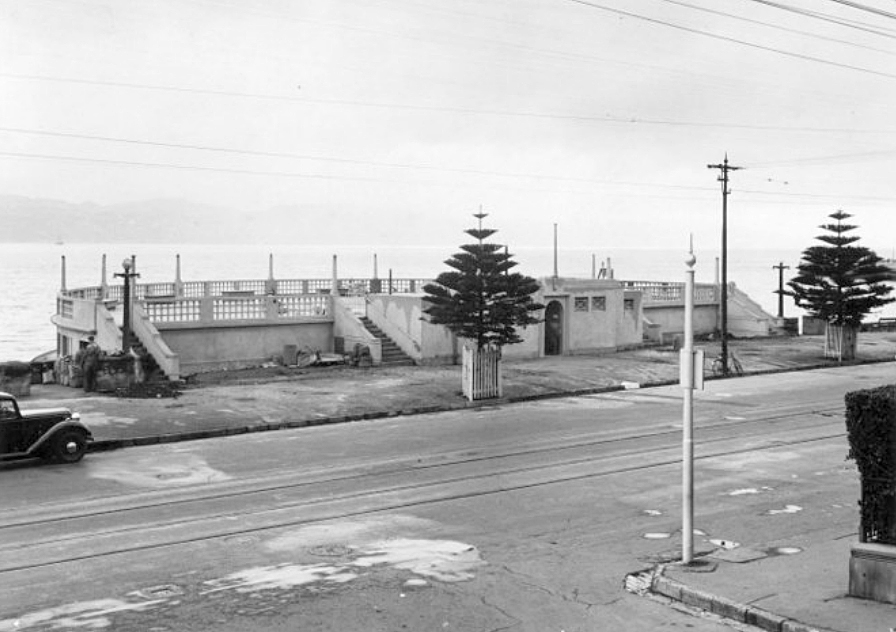 Oriental Parade Band Rotunda (Former), Wellington. c.1937 New bathing facilities at Oriental Bay, Wellington. Evening post (Newspaper. 1865-2002) :Photographic negatives and prints of the Evening Post newspaper. Ref: PAColl-6301-17 | Alexander Turnbull Library, Wellington, New Zealand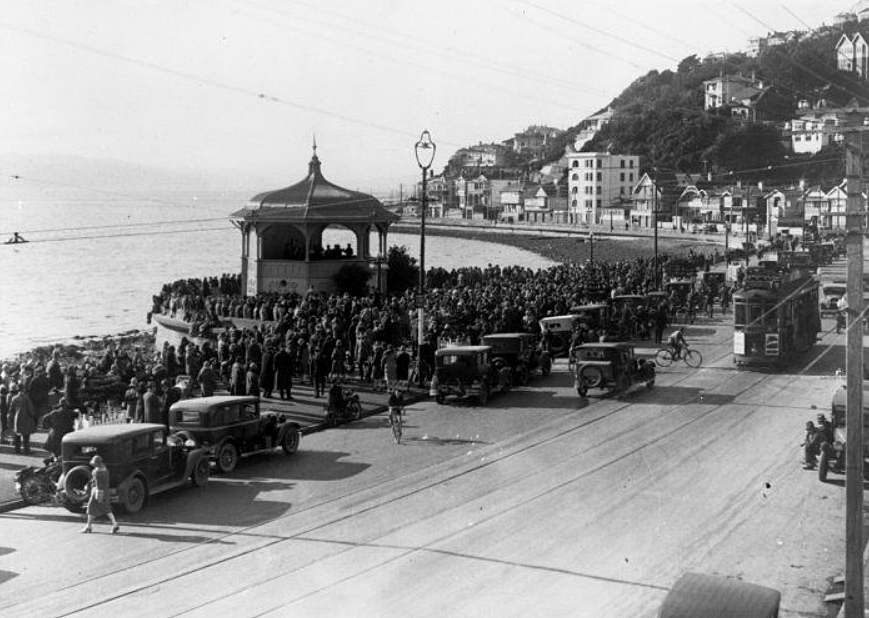 Oriental Parade Band Rotunda (Former), Wellington. c.1930-1932 A Crowd at the wooden band rotunda (relocated from Jervois Quay in 1919), Oriental Bay, Wellington. Negatives and prints of sporting events and Wellington views. Ref: PAColl-5670-01 | Edward Thomas Robson | Alexander Turnbull Library, Wellington, New Zealand
List Entry Status
Historic Place Category 2
Access
Private/No Public Access
Date Entered
11th November 1982
Date of Effect
11th November 1982
City/District Council
Wellington City
Extent of List Entry
Extent includes the land described as Lot 1 DP 83289 (RTs WN49A/141, 87727), and Pt Lot 1 DP 11079 (RT WN49A/142), Wellington Land District, and the building known as Oriental Parade Band Rotunda (Former) thereon, including the verandahs.
Legal description
Lot 1 DP 83289 (RTs WN49A/141, 87727), and Pt Lot 1 DP 11079 (RT WN49A/142), Wellington Land District
Stay up to date with Heritage this month