8 Lundie Street is reputed to be the first house in Roslyn. It was home to Daniel and Helen Brown (nee Lundie) and their six children. Brown owned around 20 acres (8 hectares) extending from High Street (Highgate) to Kaikorai Valley. Daniel Brown was from Paisley in Scotland. He travelled to New Zealand on the Strathfieldsaye, arriving in 1858. He commissioned the construction of a stone house on his land, but this collapsed part way through construction, with the ensuing court case reported in the Otago Witness in August 1861. Brown then was said to have purchased one of several prefabricated mission houses which the Church Missionary Society in New South Wales was shipping to New Zealand for its own people. There was a tradition of prefabricated construction in the 1840s and 1850s with Britain leading the way in the manufacture of prefabricated buildings. Some houses were sent complete, while others came as a framework to be covered with local materials. After Daniel Brown's death the land was subdivided (DP 1217, October 1895), and according to Lois Galer, giving each member of the family a block on which to build their own homes. The subdivision plan shows three structures already clustered around the Lundie Street property, all associated with the Brown family, and the land holding extending from Highgate to Kaikorai Valley Road and beyond. Daniel Brown's daughter Ellen lived in the house after her parents' deaths in 1895. In 1934 title was issued to Helen McLeod, described as a Dunedin widow. On her death in 1937 title was transmitted to Margaret McLeod and William Brown as executors. Members of the Brown family had lived in the house from 1859-1937. At their behest the title was subdivided (DP 4948, OT268/47) and the Lots on sold. Lot 1, the site of the original family home was bought by Alexander Sligo in August 1937, and a new title was issued. The Sligos sold the property in April 1947 to school master Keith Sheen. Three years later Sheen sold the property to Dunedin dental surgeon Rodney Stockwell. Marie Irving purchased it in 1967; in 1972 it was purchased by Reginald and Nancy Medlicott. The current owners purchased it in 1978 (OT285/73).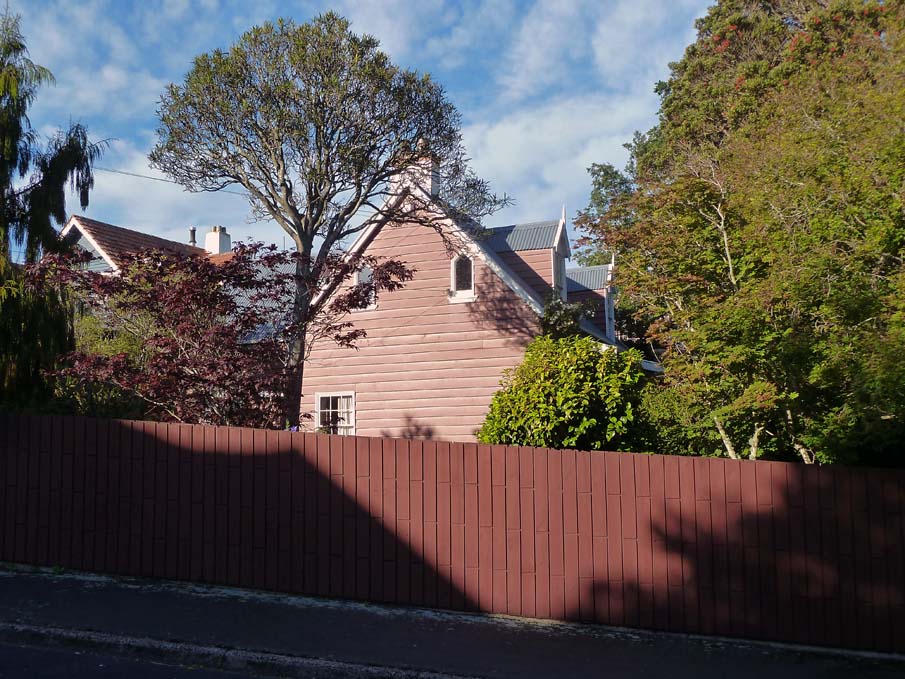 House, 8 Lundie St, Roslyn, Dunedin | C Maclean | 01/01/2016 | Heritage New Zealand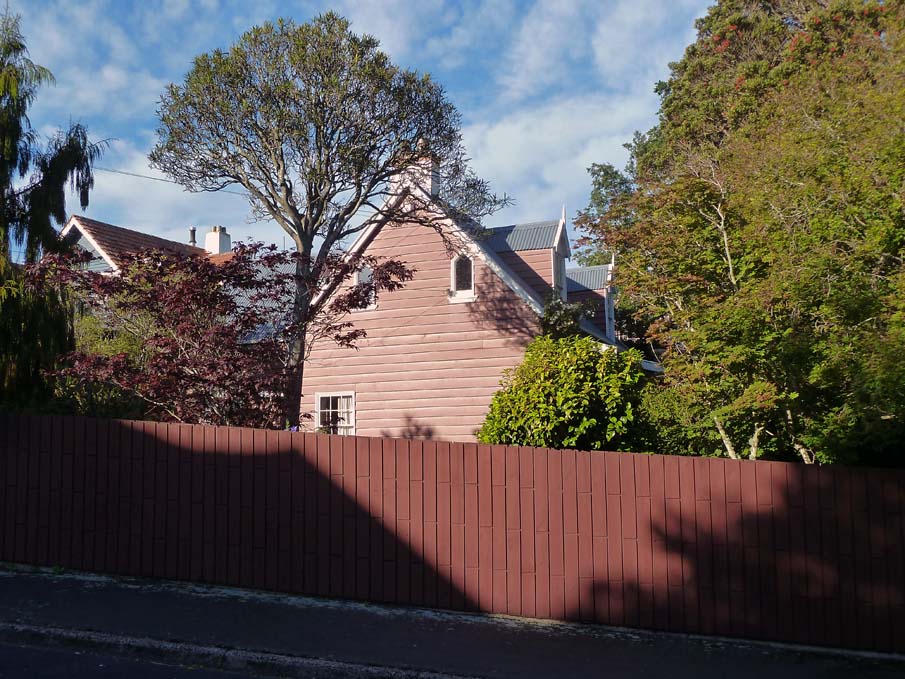 House, 8 Lundie St, Roslyn, Dunedin | C Maclean | 01/01/2016 | Heritage New Zealand
List Entry Status
Historic Place Category 2
Access
Private/No Public Access
Date Entered
12th December 2005
Date of Effect
12th December 2005
City/District Council
Dunedin City
Extent of List Entry
Registration includes the land in Certificate of Title OT285/73 and the building, fixtures and fittings thereon (see plan in Appendix 4).
Legal description
Lot 1 DP 4948 (RT OT285/73), Otago Land District
Stay up to date with Heritage this month