The Rai Valley Cottage, situated in Carluke, Marlborough, was built in 1881 by the first people to settle in the isolated, bush-clad Rai Valley. Charles and Matilda Turner and their family lived in the cottage for over ten years before other people settled in the area, and today the Totara-slab cottage stands as a memorial to these pioneer founders of the community and a reminder of the lifestyle of colonists who opened up the bush-clad areas of New Zealand. Charles Turner, born in 1839, immigrated to New Zealand from London with his family in 1861. After initially settling with the family on a farm in Maraetai (near Auckland), Charles moved south to the Pelorus Valley in Marlborough in 1867, and carved out a living as a bushman. Matilda, whom he had met in Maraetai, eventually joined him and the couple were married in 1870. When the Rai Valley was subdivided and offered for sale in 1881, Charles purchased Section 74 for £151 10s, and with his brother Arthur, set to work clearing the bush and constructing the simple gabled cottage with lean-to out of hand-split Totara slabs and pit sawn timber framing. The roof was shingled (presumably also with Totara), and a corrugated-iron chimney was constructed from river stones and exterior timber framing. By early May the house had been completed and Matilda and the children came up from the Pelorus Valley. Life was initially difficult. The Rai Valley was a comparatively isolated district, and the Turner family were the sole occupants of this area for over ten years. Charles had to continue working as a bushman which necessitated a weekly trek to Pelorus Valley. During the week Matilda and the children cleared undergrowth to prepare for Charles' bush felling in the weekends. However, the family managed to establish a successful cattle farm on their land, and were also extraordinarily hospitable: daughter Jane Turner's diary records that in 1894 alone they hosted over 500 visitors. During this period, Jane's diary also mentions various alterations and additions to the original gabled cottage with lean-to: a cookhouse and bread oven to the northwest of the cottage, and an extra slab room that Charles had built as a quiet room in which to play his violin. A dairy and milking shed were also on the property by the mid 1890s. By 1902 rapid social and environmental change had come to the Rai Valley in the form of improved access and development. The locality was named Carluke and a township with a school developed to accommodate the 100 or so employees of Brownlee's local sawmill. In 1909 Charles and Matilda's son Tim persuaded his parents to sell the Rai Valley Cottage and farm to Thomas and Catherine Blanchett and move away. Charles Turner died in Nelson in 1912, and Matilda died in 1928. By the time Catherine Blanchett sold the property to Malvina Simpson in January 1928, the original slab cottage had various additions and although still sound the Simpsons built a more modern weatherboard bungalow next door in 1930.They also introduced sheep to the property and the old cottage became a shearing shed and children's playhouse. Simpson sold to Woodrow Wilson in September 1937, who in turn converted the old cottage to a fowl house. In 1965 Woodrow Wilson set aside the cottage on a small piece of land as a private historic reserve, and the building was restored by a group of Turner family descendants and other local enthusiasts in order to commemorate the early Rai Valley pioneering families. This project aimed to restore the building to its original configuration, which involved some reconstruction. From 1966-1969 the Rai Valley Pioneer Home Committee removed and replaced much of the original cladding with slabs from an old Totara slab barn and the roof (which at some point had been clad with corrugated iron) was repaired with new shingles. The fireplace was rebuilt and viewing bays installed, and original Turner furniture and ornaments along with many other period pieces from local people were returned to the cottage, and its interior was set up as a period museum. The restored cottage was opened with considerable ceremony and celebration in 1969. Over 300 people attended the opening ceremony, many of whom were descendants of the original settler families. In December 1979 the New Zealand Historic Places Trust was granted control and management of the reserve which in turn was transferred in to public ownership as a Historic Reserve on 30 April 1980. The cottage has since remained open to the public, with a steady stream of international and New Zealand visitors each year. Although much of the original fabric has been replaced (repair work has been regularly carried out, including reshingling the roof, rebuilding the chimney and repairing wall-cladding) these have retained the authentic characteristics of the original building. It is the oldest surviving building in the Rai Valley area and its historic value is made more significant by the fact it was also the home of the area's first European settlers. It has very high social and commemorative value as a designated memorial to the pioneer founders of the community and as an illustration of their lifestyle. As one of the most publicly-accessible examples of a slab cottage the building possesses outstanding potential for public education, and this significance is enhanced by the wealth of contextual information available in the form of published historical research and the existence of the diary of original occupant Jane Turner.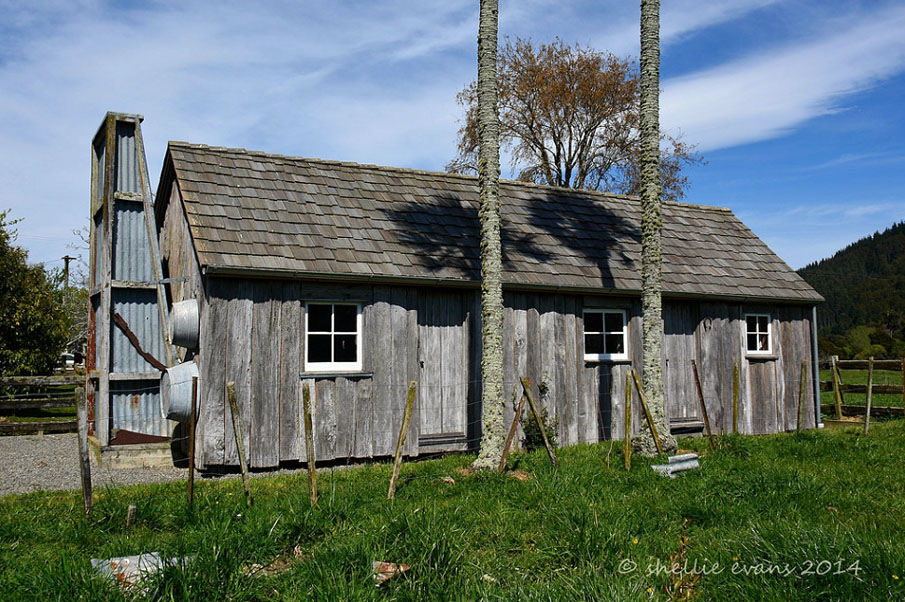 Rai Valley Cottage. Image courtesy of www.flickr.com | Shellie Evans - flyingkiwigirl | 14/10/2014 | Shellie Evans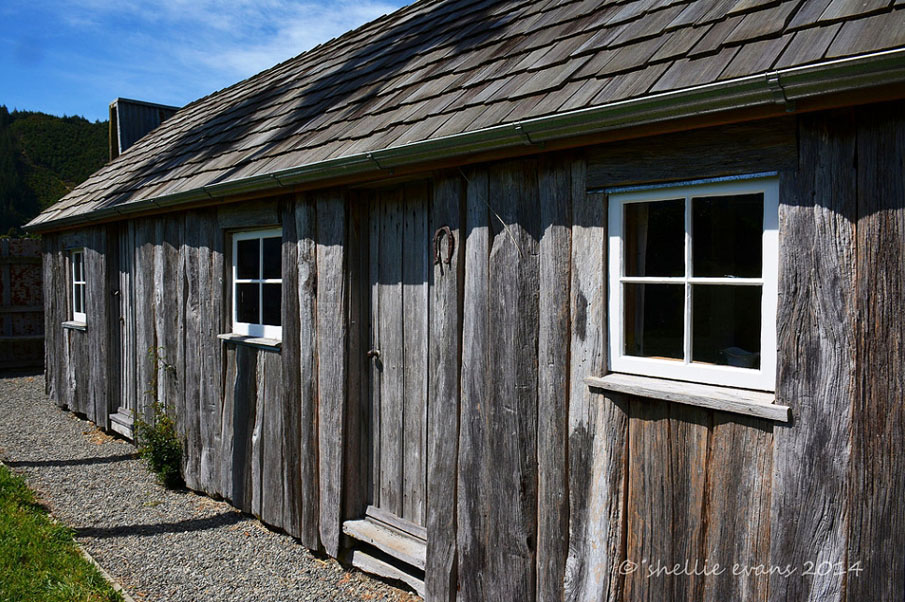 Rai Valley Cotage. Image courtesy of www.flickr.com | Shellie Evans - flyingkiwigirl | 14/10/2014 | Shellie Evans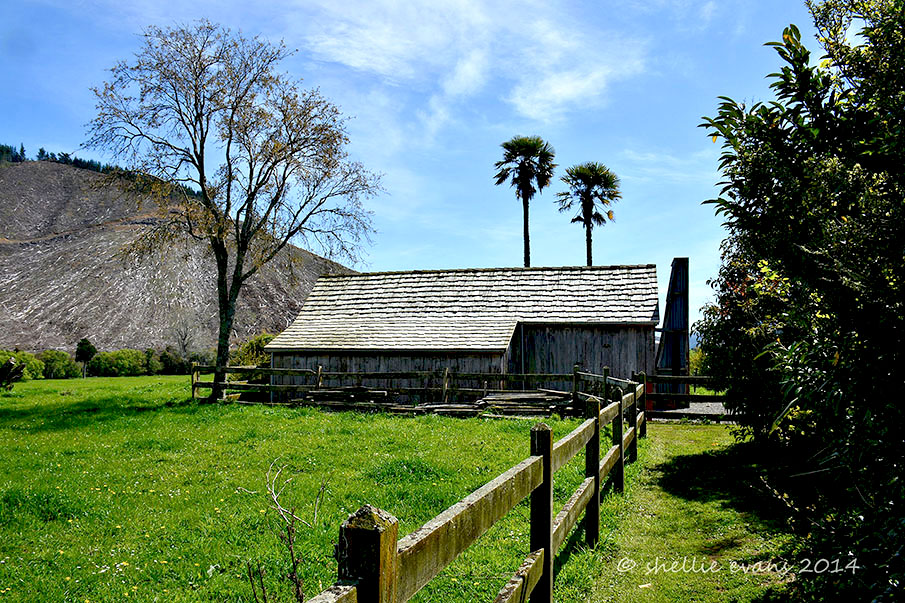 Rai Valley Cottage. Image courtesy of www.flickr.com | Shellie Evans - flyingkiwigirl | 14/10/2014 | Shellie Evans
List Entry Status
Historic Place Category 1
Date Entered
6th June 1990
Date of Effect
6th June 1990
City/District Council
Marlborough District
Extent of List Entry
Registration includes the land described as Lot 1 DP 4745 (RT MB3B/673), Marlborough Land District and the building known as Rai Valley Pioneer Cottage thereon, and its fittings and fixtures (Refer to Extent of Registration Map in Appendix 1 for further information).
Legal description
Lot 1 DP 4745 (RT MB3B/673), Marlborough Land District
Location Description
The cottage is situated in a paddock adjacent to number 41 Opouri Road, Carluke.
Stay up to date with Heritage this month