Government Buildings, completed in 1876, is a remarkable example of timber construction and one of New Zealand's most important historic buildings. Proposals for the building were conceived in the early 1870s by the Fox ministry to house a centralised public service, both for the administration of the government's ambitious programme of public works and immigration and in anticipation of the abolition of provincial government. The building was designed by New Zealand's first and only Colonial Architect, William Clayton - Treasurer Julius Vogel's father-in-law - in the Classically-derived Italian Renaissance revival style, much in favour for government buildings throughout the British Empire. Tenders were originally called in both concrete and timber. The sheer cost of concrete was such that eventually it was decided to build in timber alone, but to mimic stone construction. The successful contractors were Scoular and Archibald. Despite shortages in timber, and considerable cost overruns, the building was finished in 22 months, a remarkable achievement at the time. When it opened, the building, easily the largest in the country, housed all Wellington-based civil servants and ministers of the Crown. The building included two staircases, eight vaults, 143 rooms, 126 fireplaces, 22 chimneys, two hydraulic lifts, 64 toilets, eight verandahs and seven porticos. Government ministers used the building during Parliament's recess until 1921. The Executive Council met in the building until 1948. The building was extended twice, in 1897 and 1907, with additions to the wings. The first department left the building within a short period and eventually, over time, every government department vacated until the Education Department became the sole occupant in 1975. During the first century of its history the building was greatly altered, with the addition of internal partitions, props, linings and paint obscuring its original interior appearance. The building was surrounded on two sides by large outbuildings. Limited restoration began in the early 1980s but by 1990 the building was empty. The government decided to restore the building in earnest and work began in 1994 under the management of the Department of Conservation, which became the building's owners. The work, painstaking and time consuming, cost $25 million and was completed early in 1996. The Law Faculty of Victoria University signed a 50-year tenancy that year and became its new occupants. Today the building still resembles its original appearance in many ways. It is H shaped in plan, symmetrical around its main axis. Timber framed and clad with rusticated weatherboards, it is four storeys in height with a corrugated iron roof surmounted by chimneys, reinstated during the 1994-96 restoration. The original totara piles are now concrete. Rooms are linked by corridors and there are now four staircases. Many original features were replicated in the building during the restoration, including fireplaces (purely decorative), plaster and timber mouldings, porticos, gates and fences. Government Buildings is celebrated as one of New Zealand's most important historic buildings, and as an icon of Wellington City. It was built entirely of timber, an astonishing achievement in the 1870s, and remains probably the world's largest timber office building. It was Colonial Architect William Clayton's finest achievement. Government Buildings was constructed to house almost the entire Wellington-based public service, and its completion coincided with the end of provincial government in New Zealand. Its restoration in 1994-96 was a landmark in government-initiated heritage conservation. The restored building is a key feature in the Government Centre Conservation Area, an historic reserve in its own right, and a popular tourist destination.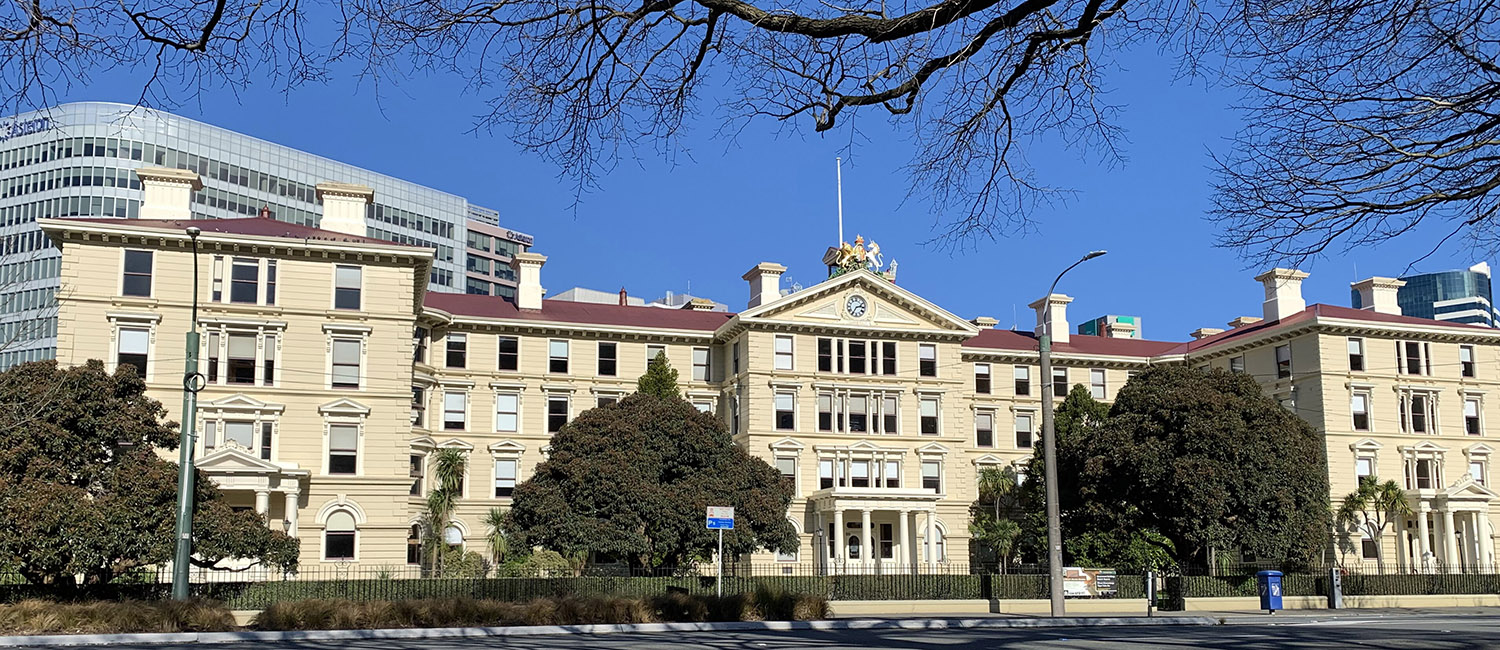 Government Buildings (Former), Wellington with the statue of the Right Honourable Peter Fraser in the foreground. Image courtesy of commons.wikimedia.org | Gruyere | 12/12/2011 | Gruyere - Wikimedia Commons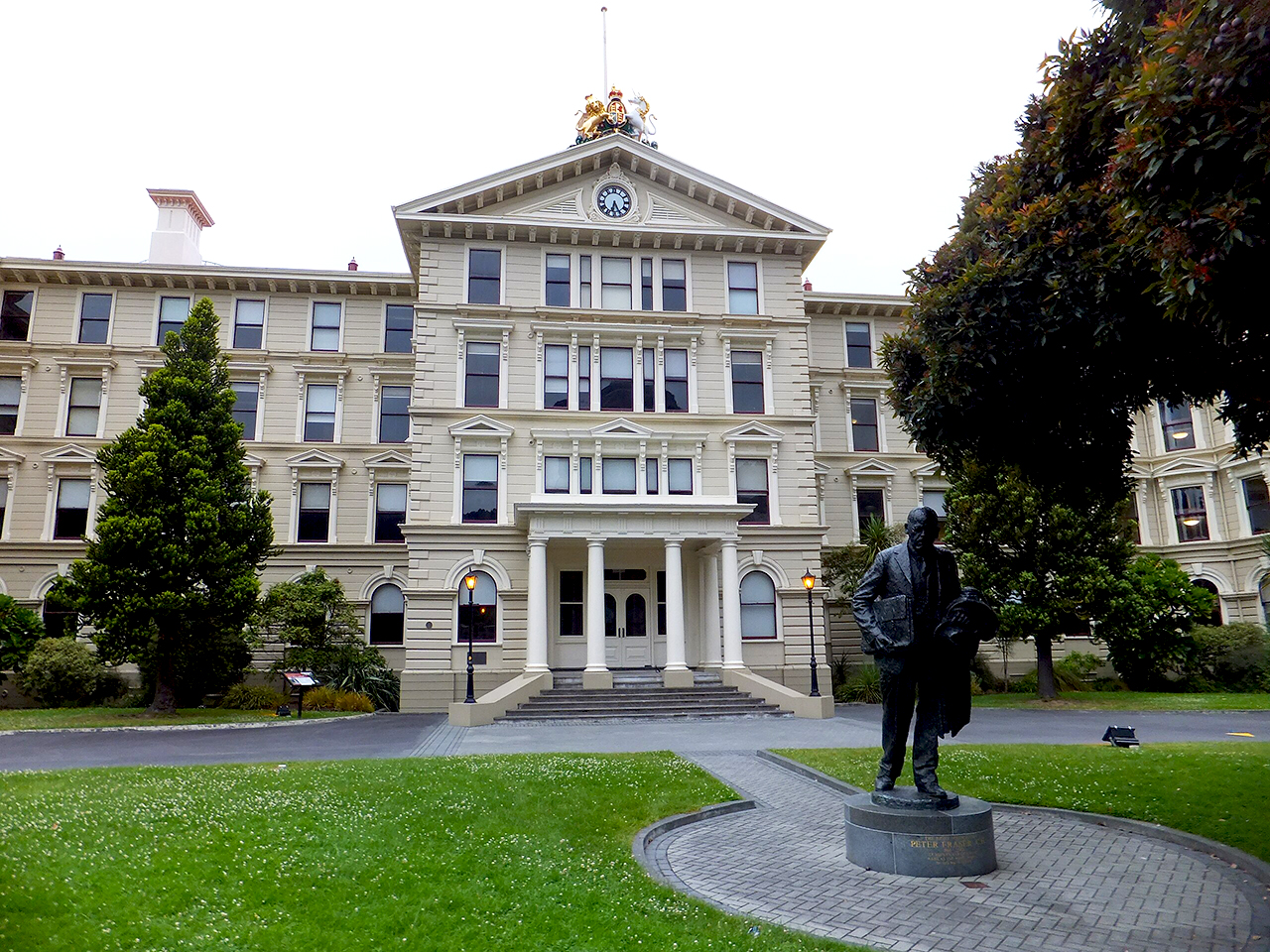 Government Buildings (Former), Wellington | Geoff Mew, Wellington Branch Committee of the NZ Historic Places Trust | 29/12/2001 | Heritage New Zealand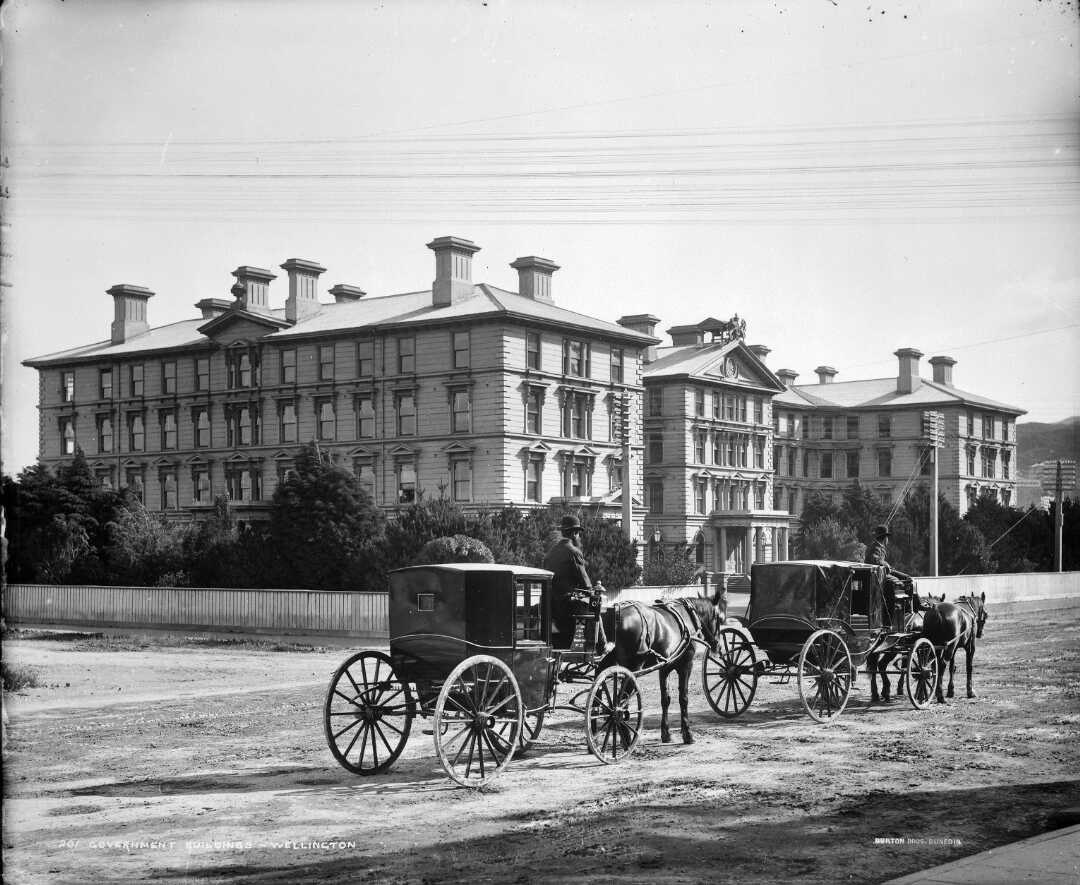 Government Buildings (Former), Wellington. 'Two horse drawn cabs outside Government Buildings', photo taken c.1880. Permission of the Alexander Turnbull Library, Wellington, New Zealand, must be obtained before any re-use of this image. Ref no.BB-0201-10x12 | Burton Brothers | Alexander Turnbull Library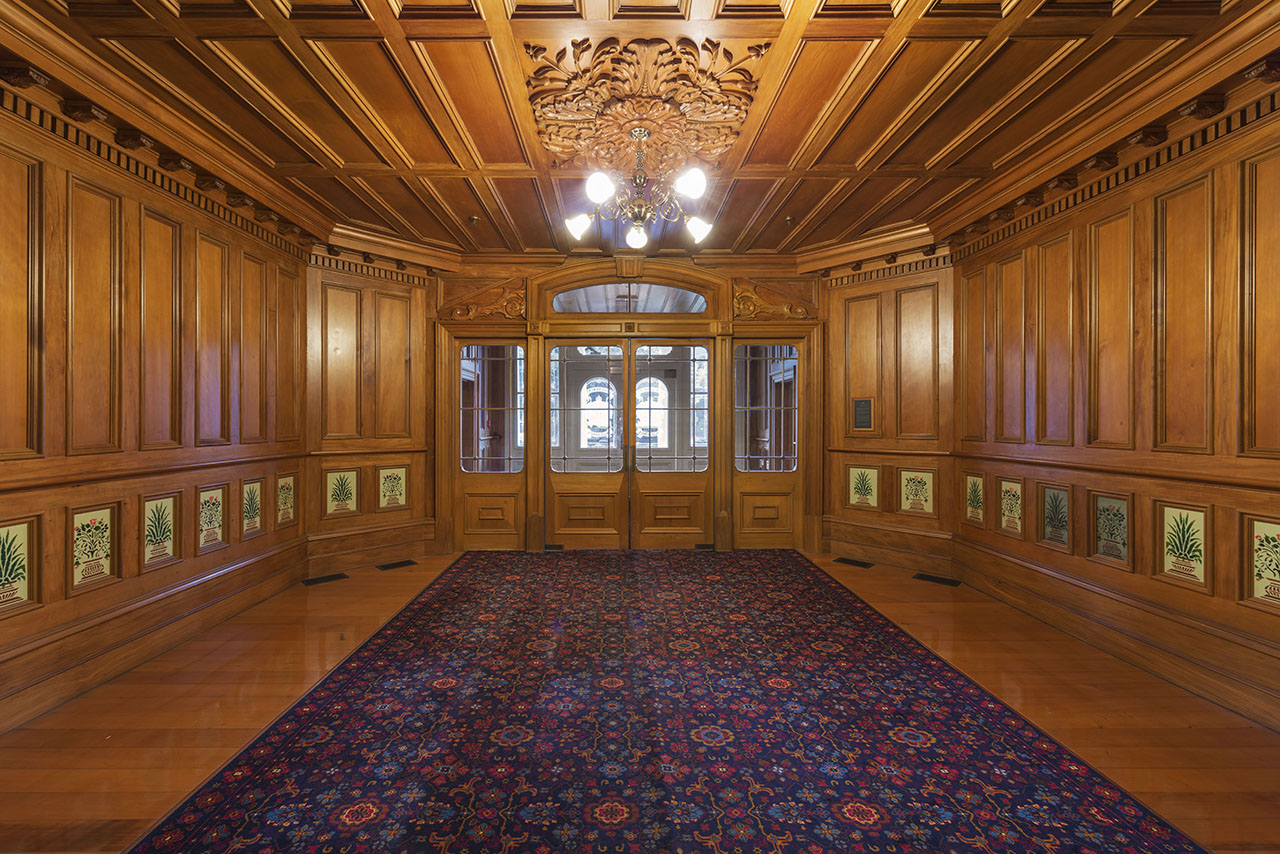 Government Buildings (Former), Wellington. Interior | Grant Sheehan | 31/05/2017 | Heritage New Zealand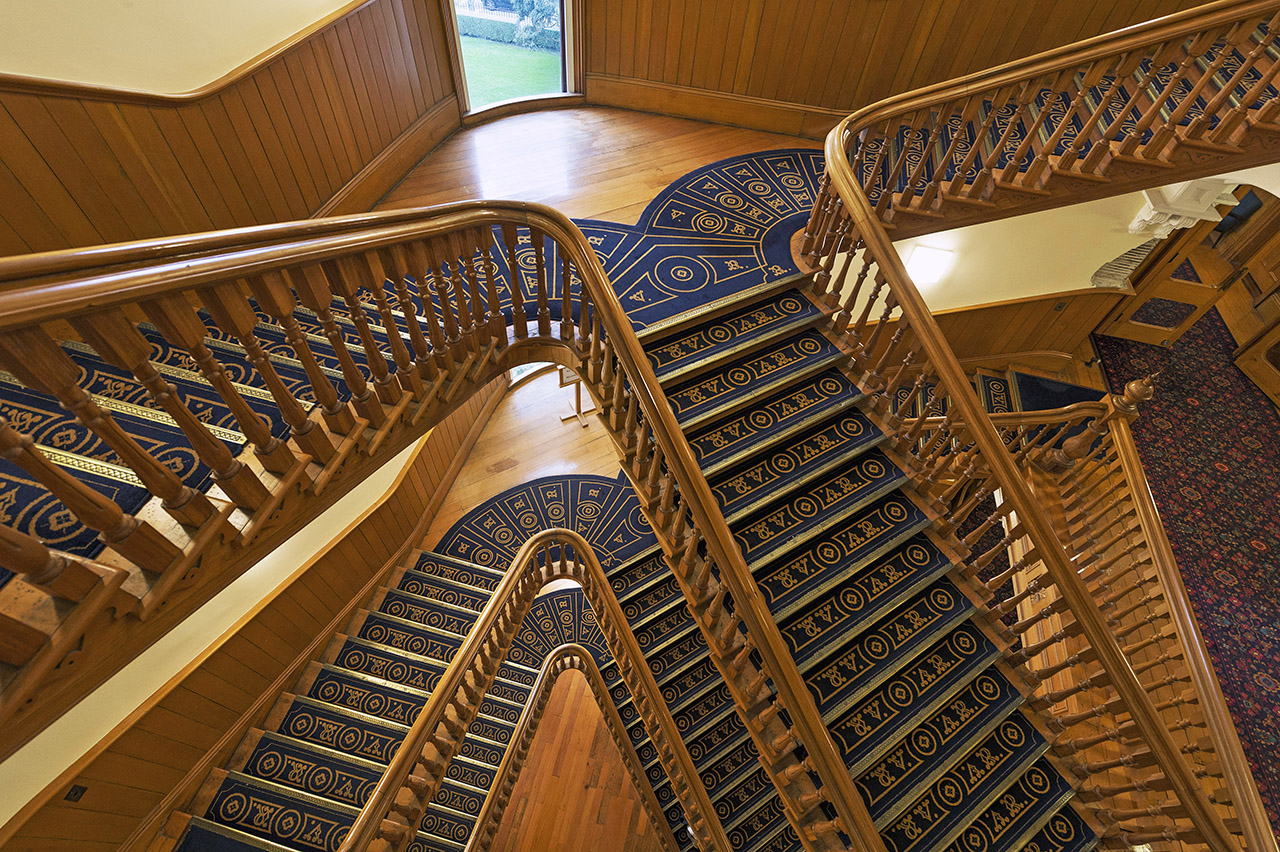 Government Buildings (Former), Wellington. Interior detail | Grant Sheehan | 31/05/2017 | Heritage New Zealand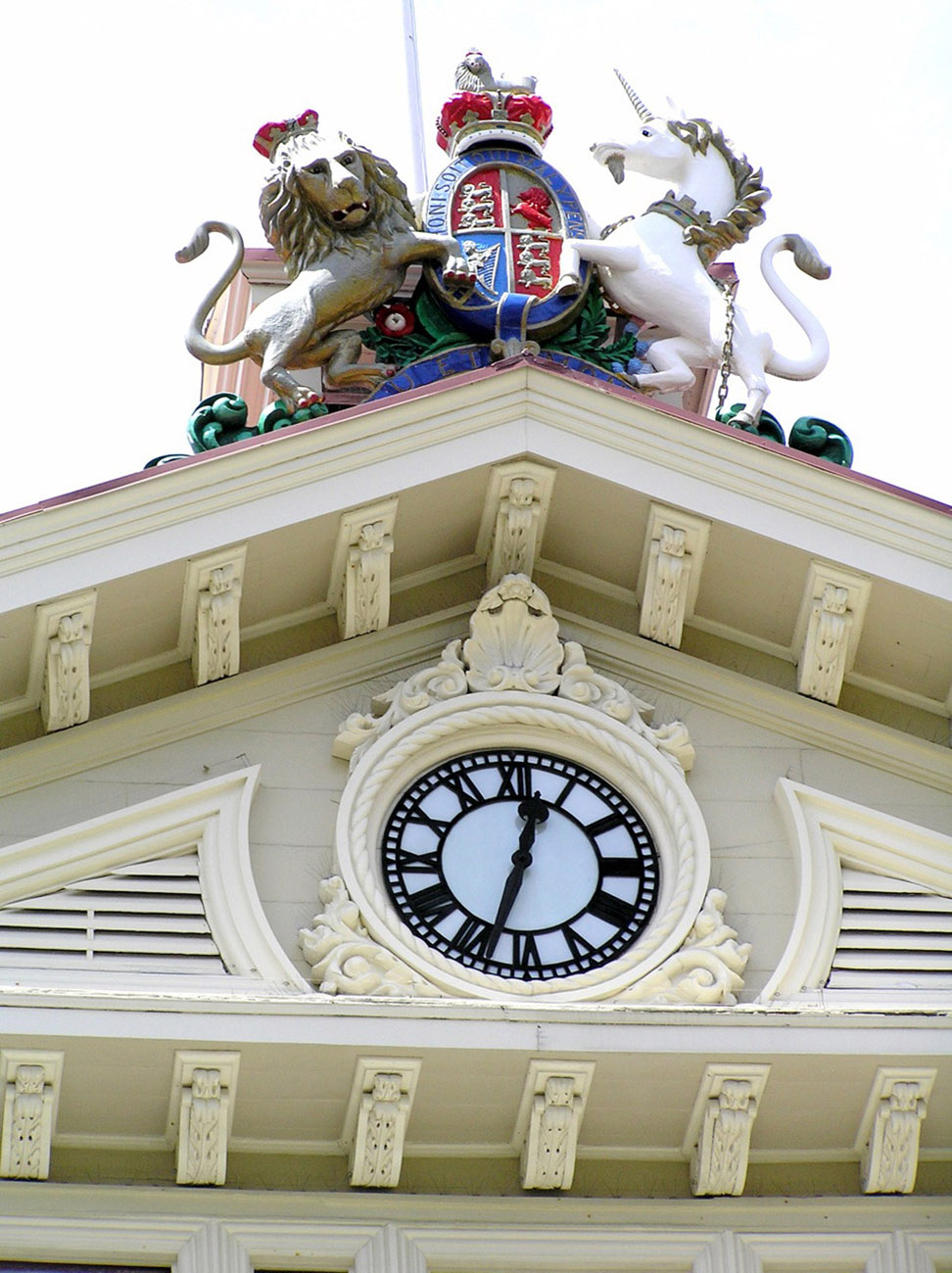 Government Buildings (Former), Wellington. CC Licence 2.0 Image courtesy of www.flickr.com | Gordon Haws | 30/01/2005 | Gordon Haws
List Entry Status
Historic Place Category 1
Date Entered
7th July 1982
Date of Effect
7th July 1982
City/District Council
Wellington City
Extent of List Entry
Extent of registration includes the land described as Sec 1 SO 37161 (NZ Gazette 1993, p. 3015), Wellington Land Districtand the building known as Government Buildings (Former) thereon, and its fittings and fixtures.
Legal description
Sec 1 SO 37161 (NZ Gazette 1993, p. 3015), Wellington Land District
Stay up to date with Heritage this month