The Dunedin Prison, situated in an architecturally and historically important heritage precinct in Anzac Square, was first occupied in 1898 and is possibly Australasia's only extant Victorian courtyard prison. A Dunedin gaol has stood on this central city site since 1855. First occupied by immigration barracks, these were converted into temporary prison accommodation in 1855. The land was vested in the city as a site for a public gaol in June 1858. It was not until 1861 that new gaol buildings were readied. Additional buildings were added over the following years as need outstripped accommodation. With the appointment of Arthur Hume (1838-1841?-1918) to the position of Inspector of Prisons in 1880, a centralised system of penal administration began. He instituted a programme of new prison building, designed to implement the 'English system' of penal reform. Plans for the new Dunedin Prison were completed in 1892 by John Campbell (1857-1942), Government Architect. Modelled on New Scotland Yard, the prison was designed in a Queen Anne style including cupola domes, dormers, striped brick and Oamaru stone elevations, and fine detailing. The layout consisted of four blocks surrounding a central courtyard. Construction was delayed as the Dunedin community felt the central site could be better utilised. Work finally began, however, in 1895. The exterior was finished by April 1897 and on 16 June 1898 the prison was occupied. Due to staffing shortages during World War One, police staff were relocated from their neighbouring barracks into the prison's administration block. In 1959 the accommodation was converted into a women's prison. In 1974, it became a male remand and short sentence prison and remained so until 2007 when it was vacated. Though visually the prison is an elegant and imposing building, enhanced by its setting in the architecturally and historically distinguished Anzac Square/Railway Station Heritage Precinct, this grace belies the lives of those within. The interior atmosphere is grim, dark and claustrophobic, giving an overwhelming sense of incarceration. The prison's courtyard design was unusual at the time and is now thought to be unique. It appears to be the only Victorian courtyard design in Australasia which is still in existence. The prison is also a testament to Hume's prison building programme which modelled the English system of penal reform. The structure's largely unmodified exterior and interior transport the observer to nineteenth century Dunedin and give insight into the experiences of those serving their sentences imprisoned within its brick walls.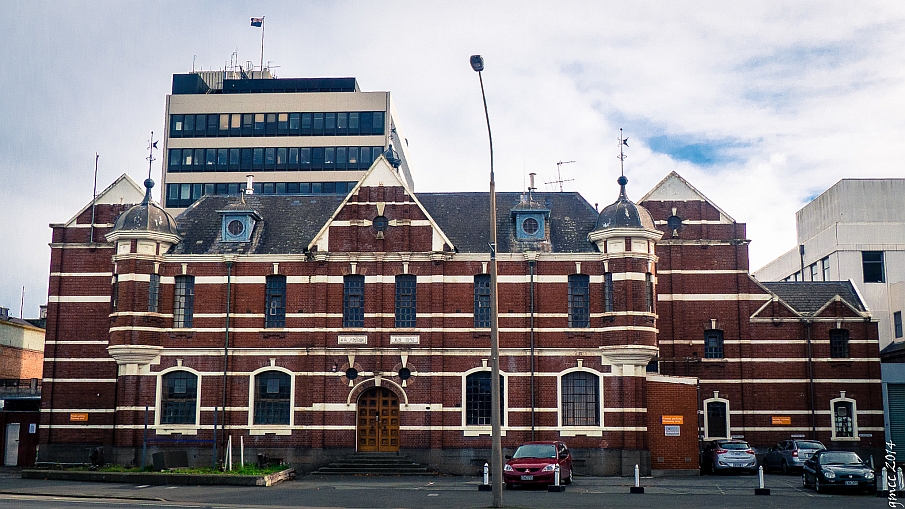 Dunedin Prison (Former), Dunedin. CC BY-NC 2.0 Image courtesy of www.flickr.com | Pursuedbybear | 25/05/2014 | Pursuedbybear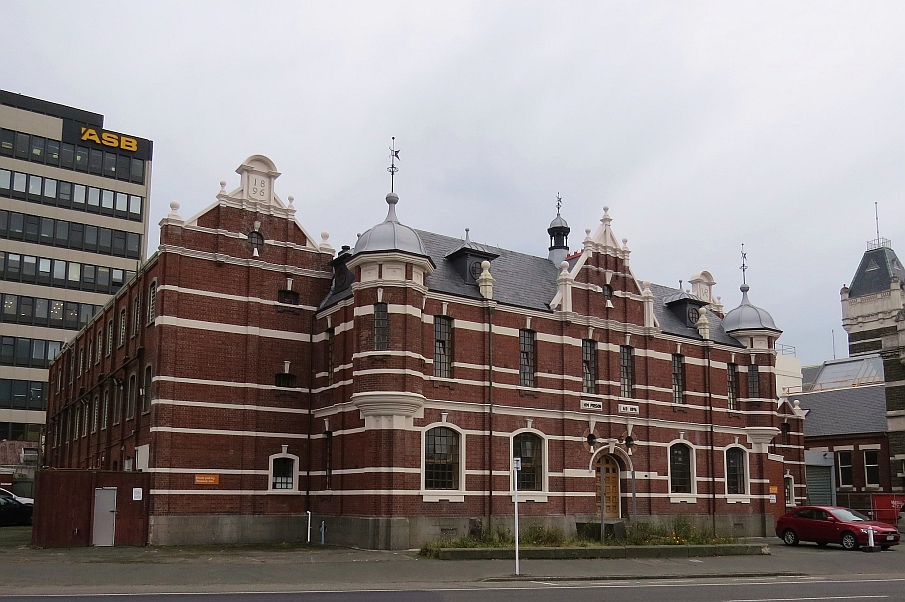 Dunedin Prison (Former), Dunedin. CC BY-NC-SA 2.0 Image courtesy of www.flickr.com | Larry Myhre | 31/03/2017 | Larry Myhre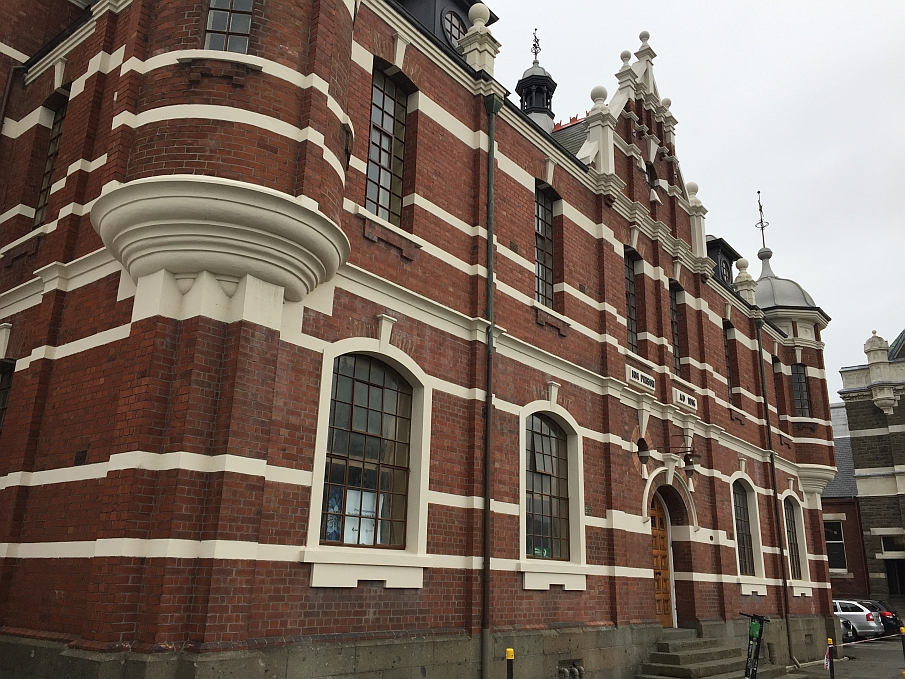 Dunedin Prison (Former), Dunedin. Building detail | Jamie Douglas | 13/02/2019 | Heritage New Zealand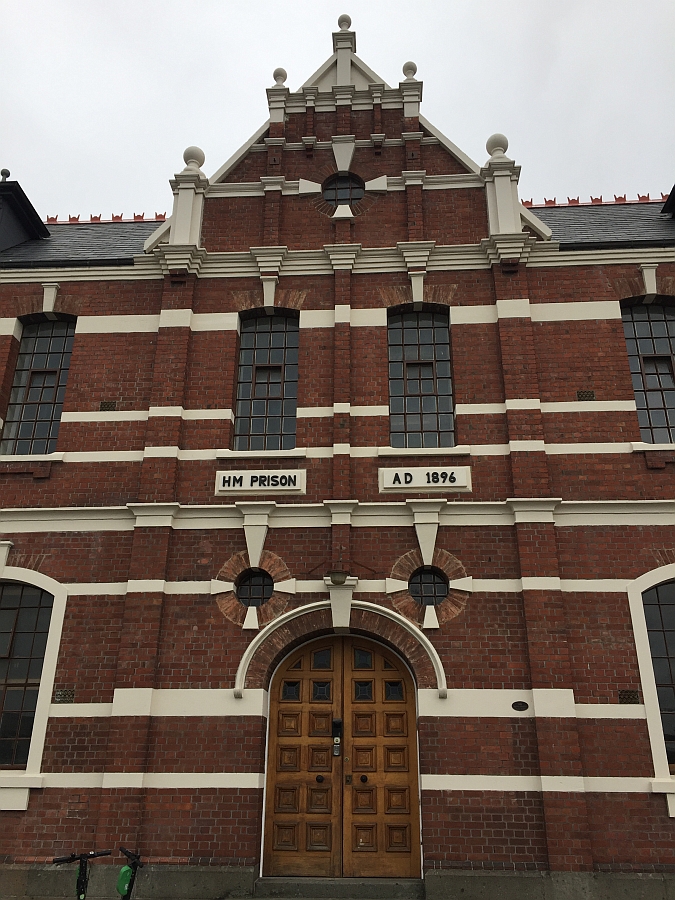 Dunedin Prison (Former), Dunedin. Building detail | Jamie Douglas | 13/02/2019 | Heritage New Zealand
List Entry Status
Historic Place Category 1
Access
Private/No Public Access
Date Entered
6th June 1984
Date of Effect
6th June 1984
City/District Council
Dunedin City
Extent of List Entry
Extent includes the land described as Sec 2 SO 303266 (RT 22482), Otago Land District and the building known as Dunedin Prison (Former) thereon, and its fittings and fixtures. (Refer to map in Appendix 1 of the registration report for further information).
Legal description
Sec 2 SO 303266 (RT 22482), Otago Land District
Stay up to date with Heritage this month