Commercial/Retail Building has historical significance as a late nineteenth-century retail shop with residence above. Further historical significance derives from the shop's association with Carmen Rupe (1936-2011), an icon in the Wellington LGBTQI+ community. It has architectural significance for its decorative joinery. The Ngāi Tara people were the early inhabitants of Wellington and the harbour was named Te-Whanganui-a-Tara after the rangatira of the same name. In the seventeenth century Ngāti Ira of Hawkes Bay joined Ngāi Tara and extensive intermarriage occurred between the tribes. Their neighbours in the region were Ngāti Kahungunu, Rangitāne, Ngāi Tahu and Ngāti Māmoe. During a period of upheaval in the 1820s and early 1830s following the Pākehā introduction of muskets into te ao Māori, Te Ātiawa, Ngāti Tama and Ngāti Mutunga also migrated south. In 1824, Ngāti Mutunga built the five-acre Te Aro Pā in what is now central Wellington, and the pa gave its name to the wider area. This area was included in an 1839 land purchase by the British colonising firm the New Zealand Company. Built in 1891 for William Bristow, the building started life solely as a residence. When Bristow died soon after completion, Commercial/Retail Building transferred to his widow, Nellie, whose possession indicates the ability of women to own and lease property during this period. Remarried as Nellie Allington in 1893, she leased the building to tenants before converting it into a shop with living quarters above in 1901. The property was sold to Christian Imandt in 1905, becoming a dry cleaner, and the family retained possession for 101 years before passing it on to new owners, who refurbished it from 2006-2007. This included removing the chimneys and a lean-to, a new rear extension, and reinstating the balcony's roof. Commercial/Retail Building is notable for its joinery, including decorative timber fretwork around the verandah, banister rail and underside of the balcony. A famous tenant of Commercial/Retail Building was transgender entertainer and activist Carmen Rupe. Born Trevor David Rupe in 1936, Carmen started out as a drag performer and spent time in LGBTQI+ and sex work scenes in Wellington, Auckland, and Sydney before settling in Wellington in 1967. There she opened Carmen's International Coffee Lounge at 86 Vivian Street with an eccentrically decorated coffee lounge downstairs and bedrooms upstairs for sex work catering to a variety of sexual preferences. The controversial lounge was hugely successful, and Carmen opened multiple new businesses around Wellington, including Carmen's Curios in the shop at 288 Cuba Street, which she described as a 'fascinating old house…and such an attractive building which I considered completely ideal for my type of curio outlet'. Open from ca.1972-1974, this shop was inspired by her long love of curiosities and sold antiques and second-hand goods. Carmen used her cultivated fame and notoriety in activism, vocally supporting decriminalising homosexuality, abortion and sex work, raising awareness around HIV/AIDS, and winning a landmark 1966 case where Justice McCarthy ruled that dressing as a gender not assigned at one's birth was not a crime. Her legacy on Cuba Street continues after her 2011 death; since 2016 crossing lights have depicted her silhouette.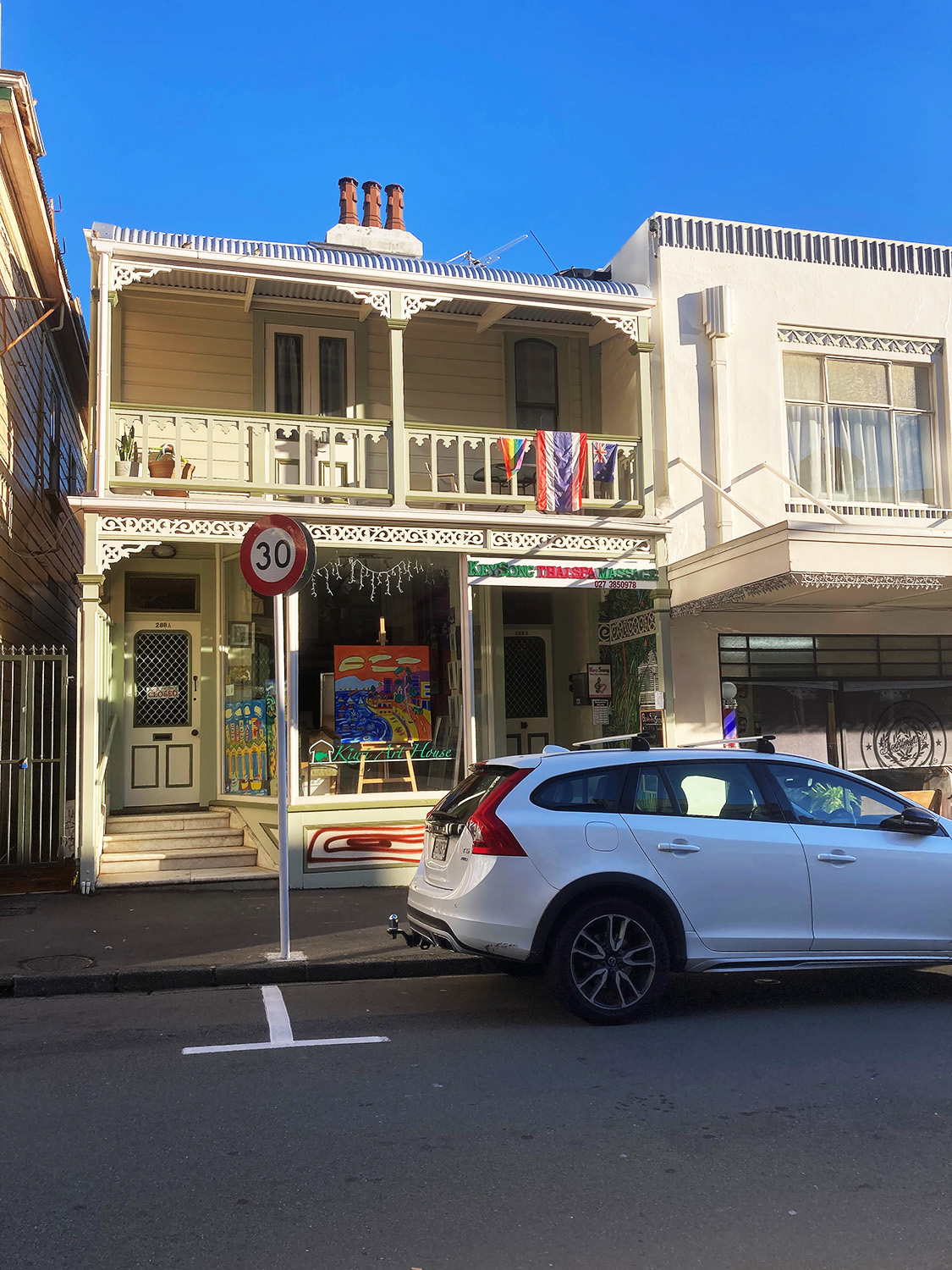 Commercial/Retail Building, 288 Cuba Street, Wellington | Kerryn Pollock | 26/05/2021 | Heritage New Zealand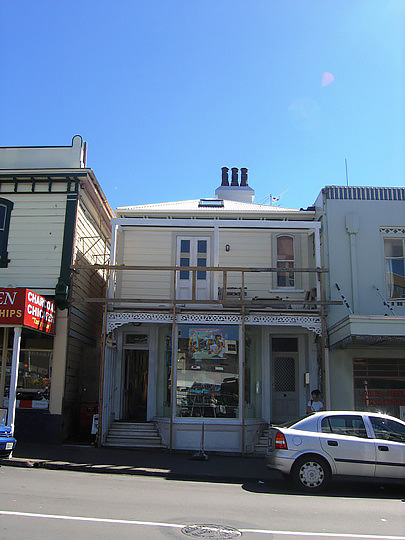 Commercial/Retail Building, 288 Cuba Street, Wellington | Anika Klee | 04/03/2009 | Heritage New Zealand
List Entry Status
Historic Place Category 2
Access
Private/No Public Access
Date Entered
8th August 1991
Date of Effect
8th August 1991
City/District Council
Wellington City
Extent of List Entry
Extent includes the land described as Lot 2 A 1231 (RT WN113/62), Wellington Land District and the building known as Commercial/Retail Building thereon. The extent excludes the 2006/07 extension at the back of the building. Refer to extent map tabled at the Rārangi Kōrero meeting on 28 January 2021
Legal description
Lot 2 A 1231 (RT WN113/62), Wellington Land District Note: this land parcel is shown as Pt Sec 99 City of Wellington (RT WN113/62), Wellington Land District on the Record of Title.
Stay up to date with Heritage this month