The following information is from an Upgrade report 6 December 2011: Olveston, designed by London architect Sir Earnest George and built between 1904 and 1907, was the grand and illustrious home of wealthy merchant, philanthropist, and collector David Theomin (1852-1933). David Benjamin, later David Theomin, was born in England 1852, the son of a Jewish minister. After a grammar school education and an apprenticeship in the hardware trade, he joined a mercantile concern. He emigrated to Australia in 1874. There he married Marie Michaelis (c.1856-1926) in 1879 and moved to Dunedin. Theomin married into the group of close knit Jewish families which were at the forefront of Dunedin's business and cultural life - the Hallensteins, Fels, de Beers and Braschs. Benjamin joined the firm of Michaelis, Hallenstein and Farquhar (later incorporated as Glendermid Limited) which was established in Dunedin in 1879. He then started his own enterprise, and by 1880 the firm of D. Benjamin and Company had opened for business in Princes Street as wholesalers and general importers. About 1883 Benjamin also established the Dresden Pianoforte Manufacturing Agency and Company (later renamed the Bristol Piano Company). In 1881 Benjamin bought a house on Royal Terrace, one of Dunedin's most illustrious addresses, where he brought up his two children - Edward (1885-1928) and Dorothy (1888-1966). He named the house 'Olveston' after a village where he had enjoyed childhood holidays. In 1885 Benjamin resumed his father's Prussian surname and became known as David Theomin. In 1901 and 1904 Theomin acquired adjacent properties and the existing villa was demolished to make way for a new and grand Olveston. While in London in 1903, the Theomins obtained working drawings from architectural firm Ernest George & Yeates The Jacobean-style mansion was designed by fashionable London architect Sir Ernest George (1839-1922). George's name is associated with Philip Webb and Norman Shaw among others, who greatly influenced the course of international modern domestic architecture. Olveston was constructed between 1904-1907 by Robert Miekle, with Mason and Wales supervising the project. Built with every modern convenience, Olveston was fitted with central heating, a shower, a heated towel rail, an internal telephone system, a service lift, a food mixer, and even an electric toaster. The house had 35 rooms (including a vestibule, hall, drawing room, bedrooms, billiard room, card room (or Persian room), kitchen, scullery, butler's pantry, library and dining room) with a total floor area of 1276 m². A galleried atrium rose through the ground and upper floors and served as a ball room. A mezzanine balcony was an eyrie from which to watch the dancing. The London firm of Green & Abbott were responsible for much of the interior design, including the English oak joinery. The original wallpapers mere manufactured in Buffalo, New York and selected by the Theomins on one of their trips to America. The house was grandly furnished with expensive art, textiles, furniture, ornaments and other treasures from all over the world. The exterior walls of Olveston are constructed of brick and plaster with a Moeraki gravel finish and faced with Oamaru stone. It has mullioned windows, Dutch gables, and impressive chimneys. There are crenellations over the bays, and a tower. The roof is Marseilles tiles. British architectural historian Sir Nikolaus Pevsner visited Olveston in 1958 and described it as 'an extremely interesting and very grand house'. Pevsner described Ernest George as one of five or six pre-eminent English architects at the time of Olveston's commission. Contemporaries were not always as complimentary. Charles Brasch wrote that Theomin built 'himself a vast grand house in Royal Terrace, outdoing in style at least all other baronial mansions in Dunedin..He himself was a jolly bouncy little man who liked a bit of swank perhaps but was kindly and quite without side; his wife, however,..only a remote cold Mrs Theomin to us, was always said to suffer delusions of grandeur. My aunts at Manono [Willi Fels home] rather laughed over Olveston'. Olveston became the centre for arts and culture - business meetings, affairs of the Jewish community, as well as arts and philanthropic gatherings,. In 1907 Marie became deeply involved with the Society for the Promotion of the Health of Women and Children (later the Plunket Society) and Dorothy took over the running of Olveston. A friend, observed that under her supervision Olveston 'ran on oiled wheels' - and with the help of seven servants. Marie died in 1926, soon followed by Edward in 1928 who had never recovered from the toll of World War One. David died in 1933. Dorothy continued on alone at Olveston. Her main interests were divided equally between indoor and outdoor pursuits. She was noted for her abilities as a horsewoman but her chief passion was the mountains of the Southern Alps. For many years she was a member of the New Zealand Alpine Club. Throughout her life she continued her parent's interests in the Dunedin Public Art Gallery and the Plunket Society. Dorothy, died in 1966, aged 77, and bequeathed Olveston, its furniture and art collection and its, annual estate incomes to the City of Dunedin. In 1967 Olveston was opened to the public. Olveston's architectural distinction and its collections record the Theomin's sumptuous life in Edwardian New Zealand give Olveston special significance. The house reflects the lifestyle enjoyed by the colonial elite, one of the most outstanding records of this period in New Zealand. Olveston has been the host for admiring visitors for over forty years. In 2011 Olveston remains one of Dunedin's most significant tourist attractions, with over 30,000 visitors a year. This historic place was registered under the Historic Places Act 1980. The following text is the original citation considered by the NZHPT Board at the time of registration. This grand residence built between 1904 and 1906 for D E Theomin a wealthy Dunedin businessman, was designed by Sir Ernest George one of the most distinguished British domestic architects of the time. The house is built in brick, rendered with Moeraki pebble dash finish and has facings in Oamaru stone. The picturesque composition and massing of Dutch gables and towers, derive from English Jacobean houses, notably Holland House in London. The house is also reminiscent of the Elizabethan mansion, Kirby Hall, in Northhamptonshire. Olveston shows great attention to form, harmony and proportions. The architectural details are an eclectic combination of tall mullioned bay windows, classical portico, prominent chimneys, crenellations, battlements and turrets. The house was modern for its time and included the latest domestic equipment. Many fine possessions, including furniture, china, silverware and paintings are on display in the gracious interior. The house was bequeathed to the Dunedin City Council in 1966 by D E Theomin's daughter, Dorothy. It has been preserved as a house museum. Olveston is quite unrelated to the development of New Zealand domestic architecture. It is an outstanding illustration of Jacobean design and one of New Zealand's grandest urban houses.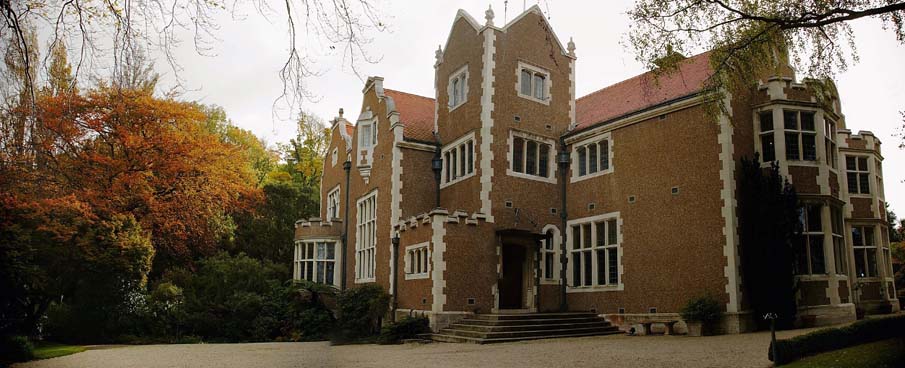 Olveston, Dunedin. Image courtesy of commons.wikimedia.org | Karora | 23/04/2008 | Public Domain - Wikimedia Commons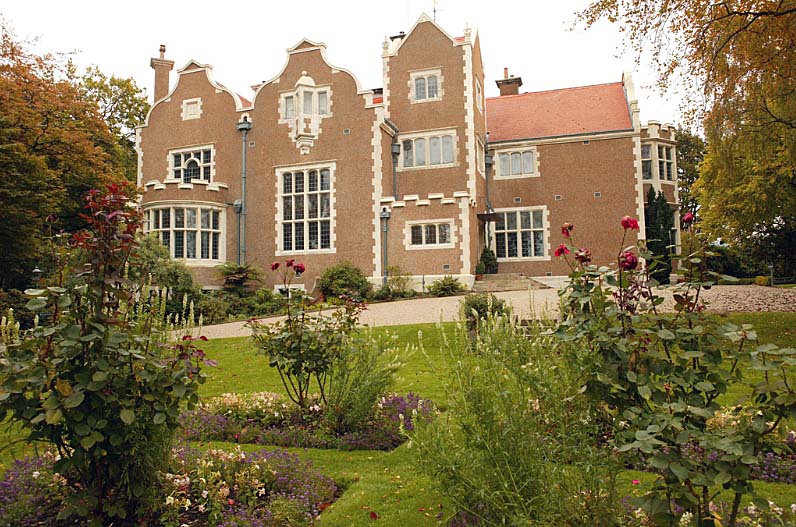 Olveston, Dunedin. CC BY-NC-SA 2.0 Licence. Image courtesy of www.flickr.com | Dunedin NZ | 29/03/2004 | Dunedin NZ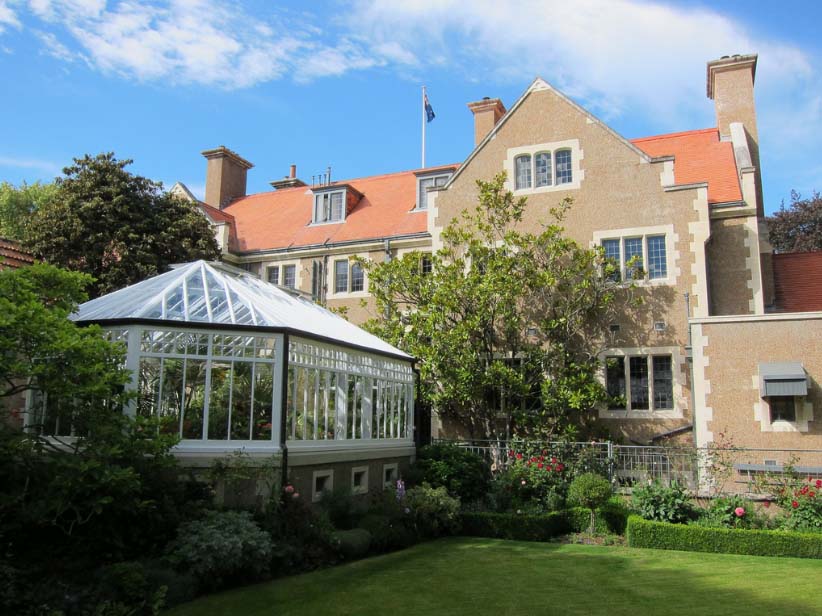 Olveston, Dunedin. Rear garden and glasshouse. CC BY-NC-SA 2.0 Licence. Image courtesy of www.flickr.com | Rodney Farrant | 12/02/2011 | Rodney Farrant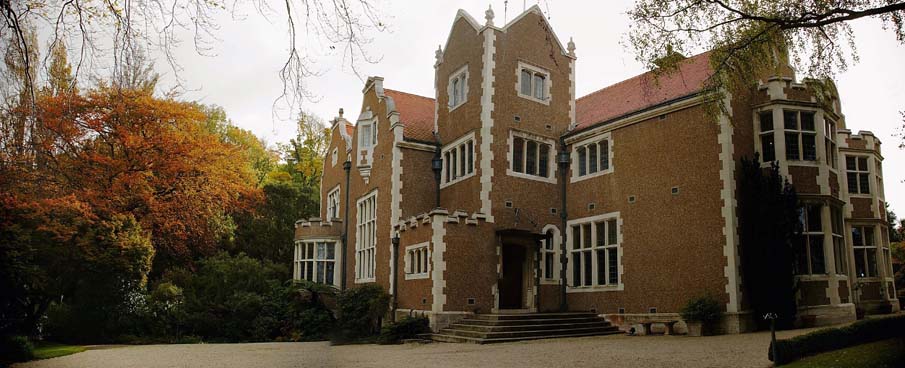 Olveston, Dunedin. Image courtesy of commons.wikimedia.org | Karora | 23/04/2008 | Public Domain - Wikimedia Commons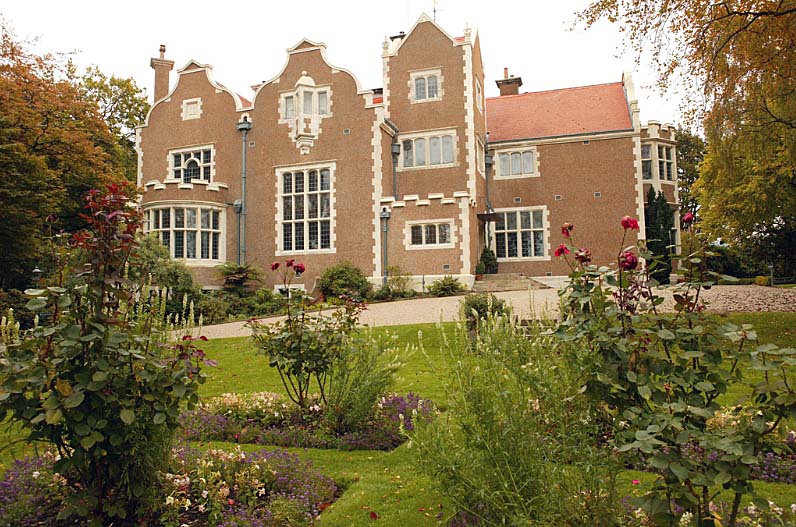 Olveston, Dunedin. CC BY-NC-SA 2.0 Licence. Image courtesy of www.flickr.com | Dunedin NZ | 29/03/2004 | Dunedin NZ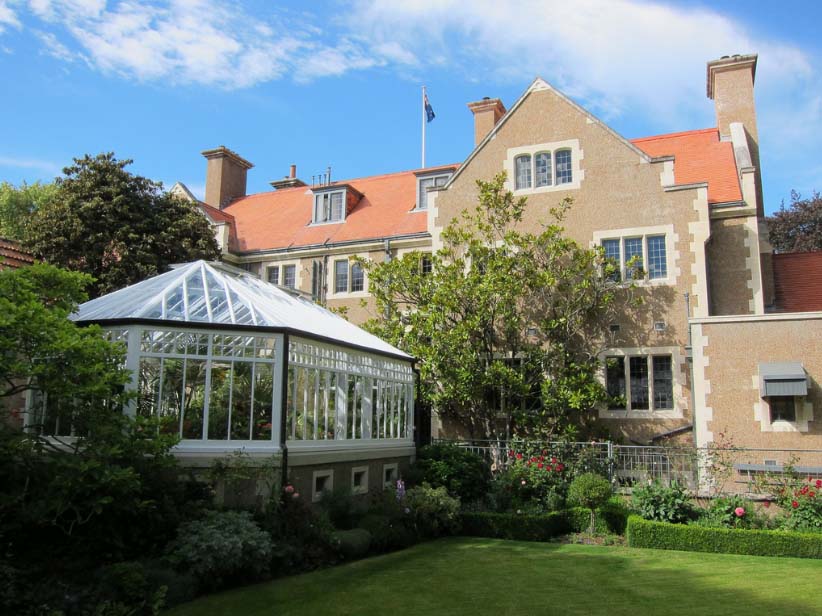 Olveston, Dunedin. Rear garden and glasshouse. CC BY-NC-SA 2.0 Licence. Image courtesy of www.flickr.com | Rodney Farrant | 12/02/2011 | Rodney Farrant
List Entry Status
Historic Place Category 1
Date Entered
11th November 1983
Date of Effect
11th November 1983
City/District Council
Dunedin City
Extent of List Entry
Extent includes the land described as Sec 35A and Sec 36-38 Blk XIX City of Dunedin (RT OT149/291), Otago Land District and the buildings known as Olveston thereon, and its fittings and fixtures. (Refer to map in Appendix 1 of the information upgrade report for further information).
Legal description
Sec 35A and Sec 36-38 Blk XIX City of Dunedin (RT OT149/291), Otago Land District
Stay up to date with Heritage this month