The Queen Victoria Statue in Auckland's Albert Park has historical significance as a representation of empire and monarchy in Aotearoa New Zealand. Its reception reflects the historical evolution and complexity of public opinion on these themes and ideas, from veneration to criticism and hostility. It has aesthetic significance for its detailed rendering and finely wrought drapery. The name Tāmaki-makau-rau encapsulates the desirable qualities that have long led to dense settlement in this part of Aotearoa. Fertile volcanic soil, rich fisheries and abundant forests attracted inhabitants as a beautiful person gathered many lovers. Horotiu, in which the present-day Albert Park is situated, was successively inhabited by diverse groups. Occupation included settlement beside the Waihorotiu, in the current Queen Street valley. For several generations before the mid-eighteenth century, the land – encompassing nearby pā – was held by Te Waiōhua, a major force in central Tāmaki. After subsequently gaining control, Ngāti Whātua maintained cultivations at Horotiu – including at European arrival. Ngāti Whātua's offer to transfer a large area of land to the British Crown for a colonial capital at Auckland was formally agreed in September 1840. In 1881 Albert Park was laid out on the site of the Albert Barracks. Both were named after Queen Victoria's husband and in 1899 the park became the location of the country's first statue of the monarch. Prompted by her diamond jubilee in 1897, public funds were raised for a statue. British sculptor Francis John Williamson was commissioned to produce a replica of his bronze statue of the queen made for the Royal College of Physicians in London (1887). The park's original bandstand made way for the statue, which was unveiled by the governor Lord Ranfurly on the queen's 80th birthday, 24 May 1899, in front of a large crowd. Ranfurly described it as 'a fitting memorial to a revered and beloved ruler, and a lasting testimony to the loyalty and affection of her subjects'. Less than two years later it became a site of public mourning on the queen's death. For decades through to the Second World War, wreaths were placed at the statue on Empire Day. As a symbol of the monarchy, nationhood and colonisation, the statue has been the locus of protest as well as veneration. On the 78th anniversary of New Zealand women's suffrage in 1971, the University of Auckland's women's liberation group held a mock funeral procession in Albert Park, ending at the statue which, in the words of activist Sue Kedgley, 'symbolised the countless Auntie Toms who throughout history tried to sabotage other women's efforts to achieve equality'. This was a response to Queen Victoria's famous criticism of women's suffrage as a 'mad, wicked folly'. In 1972, in the first public act of the nascent local gay liberation movement, queer activists led by Ngāhuia Te Awekotuku (Te Arawa, Tūhoe), Nigel Baumber and other members of the newly-formed Gay Liberation Front held 'Gay Day' at the statue on 11 April 1972. During the inaugural Gay Week (29 May-5 June) they returned to the statue and Te Awekotuku read aloud the group's manifesto, demanding an end to social and legal discrimination and support for sexual self-determination. Albert Park had long been a popular cruising spot for gay men. The Auckland statue is one of four Queen Victoria statues in Aotearoa New Zealand and the only one erected in her lifetime. Depicted is a dignified elderly queen surveying her domain. Williamson paid close attention to the detail of her dress and accessories, with the train of the patterned dress spilling over the plinth. The low wrought-iron fence that originally surrounded the statue was removed at an unknown date.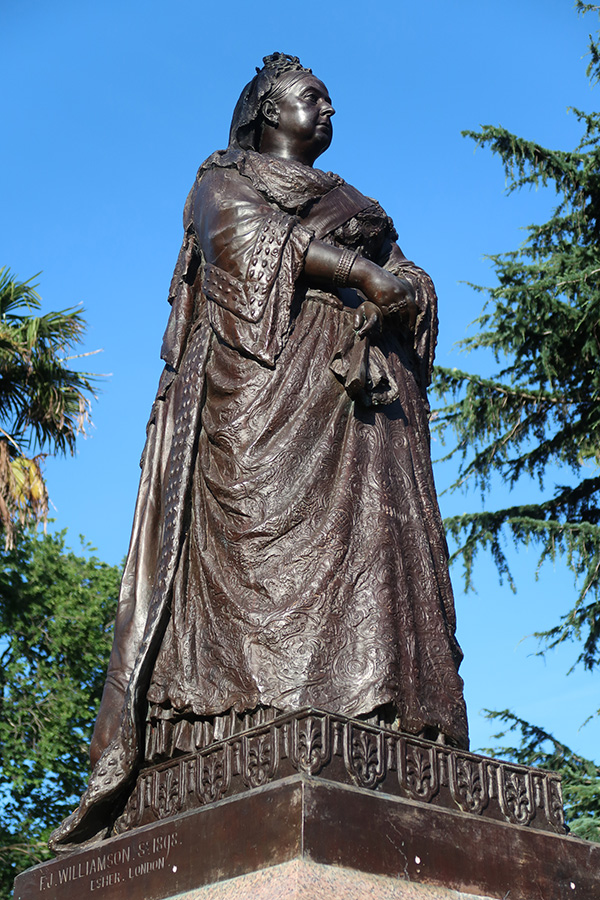 Queen Victoria Statue, Auckland | Martin Jones | 10/12/2021 | Heritage New Zealand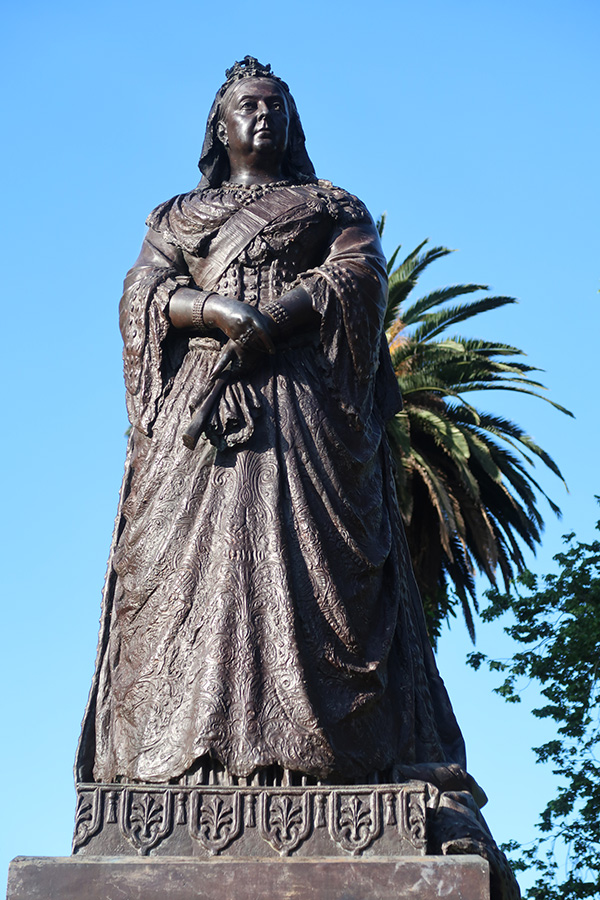 Queen Victoria Statue, Auckland | Martin Jones | 10/12/2021 | Heritage New Zealand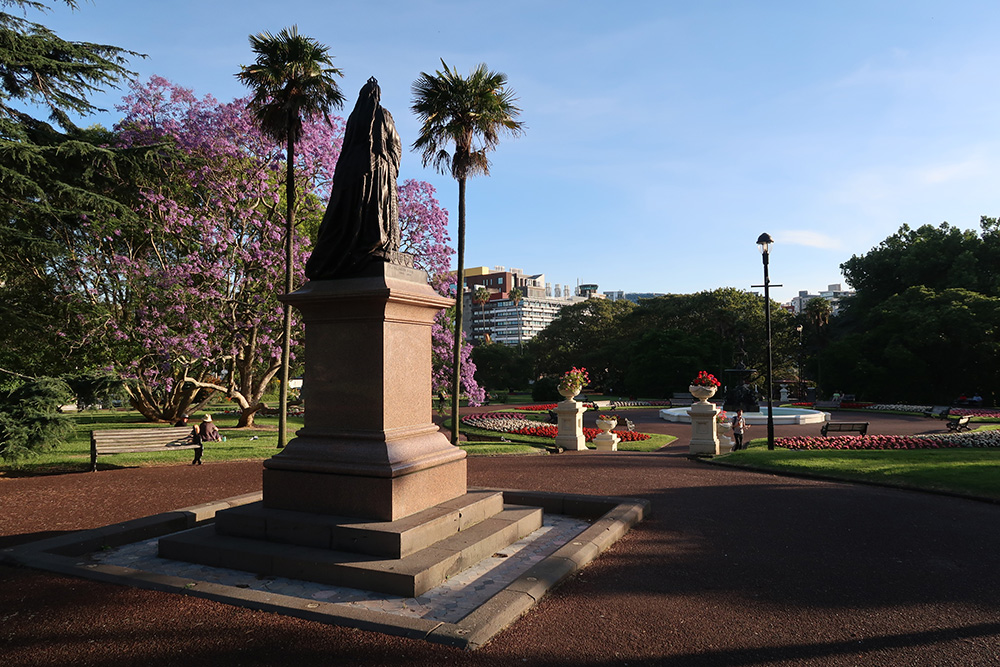 Queen Victoria Statue, Auckland | Martin Jones | 08/12/2021 | Heritage New Zealand
List Entry Status
Historic Place Category 2
Date Entered
11th November 1981
Date of Effect
11th November 1981
City/District Council
Auckland Council
Extent of List Entry
Extent includes part of the land described as Sec 1 SO 374931 (Public Reserve, s4(7) Auckland Improvement Trust Act 1971; Historic Reserve, s16 (2A) Reserves Act 1977), North Auckland Land District, and the structure known as Queen Victoria Statue thereon. (Refer to the extent map tabled at the Heritage List/ Rārangi Kōrero Committee meeting on 11 February 2016).
Legal description
Sec 1 SO 374931 (Public Reserve, s4(7) Auckland Improvement Trust Act 1971; Historic Reserve, s16 (2A) Reserves Act 1977), North Auckland Land District
Stay up to date with Heritage this month