Initially conceived in 1872, the church building and graveyard of St Luke's Church (Anglican) are historically important for their close connections with nearby Alberton and the growth of Mt Albert as a suburb of Auckland in the nineteenth and twentieth centuries. The timber church is also significant for its Gothic Revival appearance, incorporating an early surviving structure by future Chief Draughtsman, P.F. Martineau Burrows, with notable additions by Edward Bartley (1882-3) and Basil Hooper (1932). The place has further aesthetic and other importance for its mature trees, graveyard monuments and drystone basalt walls. A 'living church' with over 150 years of communion, St Luke's retains high spiritual and social values for diverse communities. The Ōwairaka (Mt Albert) landscape has links with many ancestral footprints. Ōwairaka maunga and its associated area are also known as Te Ahi kā a Rakataura (the long burning fires of Rakataura), Rakataura being the leading tohunga on the Tainui waka. A fortified pā on the maunga overlooks fertile volcanic soils, which were extensively cultivated. Lands in central Tāmaki were held by Te Waiohua in the seventeenth century, and later by Ngāti Whātua. Soon after Auckland was established in 1840 for a colonial capital, the area north of Ōwairaka was obtained by the British Crown. From 1849, over 600 acres were purchased by Allan Kerr Taylor (1832-1890) for a gentlemanly estate on the rural fringes of the city. As settlement in the Auckland area increased during the economic boom of the 1870s, Taylor offered part of his land for an Anglican church and graveyard, as well as contributing money for construction and helping to lead the establishment committee. Located near the early gateway to Taylor's large residence at Alberton, St Luke's Church was prominently erected on a knoll beside New North Road. Its initial design by Pierre Finch Martineau Burrows (1842-1920) – who later became Chief Draughtsman in the Colonial Architect's office – consisted of a nave and chancel, with spire, porch and vestry. Unusually for Anglican churches of the period, all seating was initially rent-free. Its incorporation of a graveyard, in use by 1874, reflects the rural nature of its original setting and traditional English models for a country church. A parsonage (later vicarage, since removed) was also built next to the church. Local landowners subsequently subdivided their properties for middle-class villas as Mt Albert became absorbed into the Auckland conurbation. In 1882-3, Taylor provided part of the cost for church additions designed by the notable architect Edward Bartley. More than doubling its capacity, the expanded building now featured an elegant bell turret, apse and transepts as well as a fully lined interior. The remodelled design was used to advertise subdivisions for sale. In 1896, Bartley also oversaw construction of an immediately adjacent hall of complementary appearance, utilised as a Sunday School as well as for social, political and other meetings. Oak trees – symbolic of Englishness and religious steadfastness – and other plantings were established. Further extension of the church occurred in 1932. Ongoing burials included that of Allan Kerr Taylor and members of his family, who maintained a long tradition of support for the church. An area of the graveyard was set aside for interment of ashes in 1988, and the yard closed for burials. Particularly since the 1980s, the congregation has promoted issues such as expansion of the roles of women and LGBTTFQI+ people in the church, environmental consciousness and of socially disadvantaged people. It has actively welcomed people of diverse backgrounds, including from the rainbow community. Reflecting inclusivity and more active involvement of congregation members in services, some internal church arrangements such as pew and altar positions have been modified. The place remains a distinctive green space indicative of its rural and early suburban origins. Other notable features include commemorative trees and now-rare Auckland examples of timber burial enclosures in the graveyard.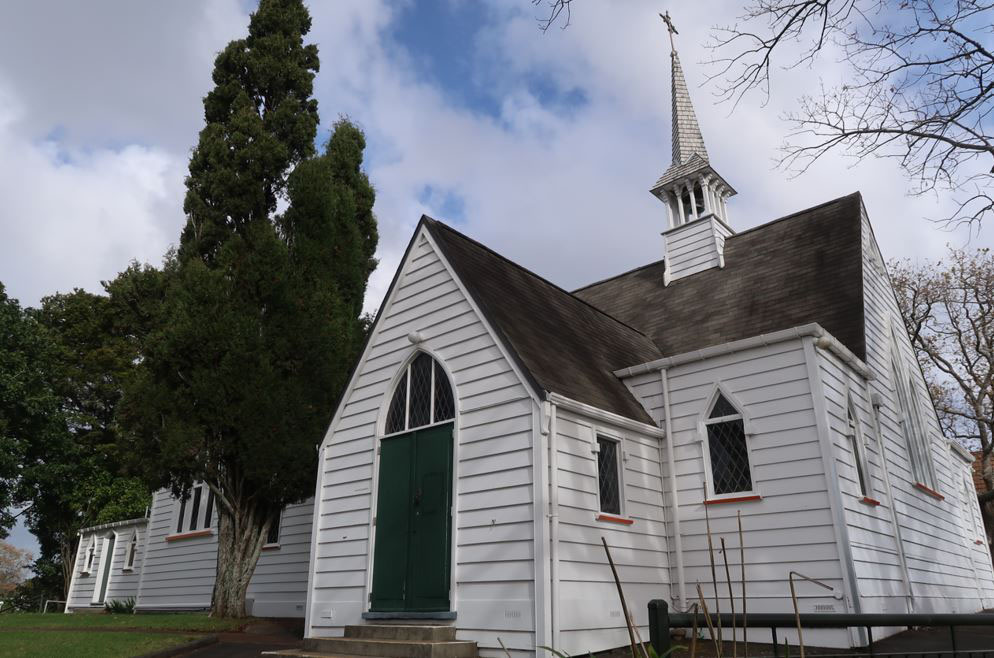 St Luke's Church (Anglican), Auckland | Martin Jones | 01/06/2022 | Heritage New Zealand Pouhere Taonga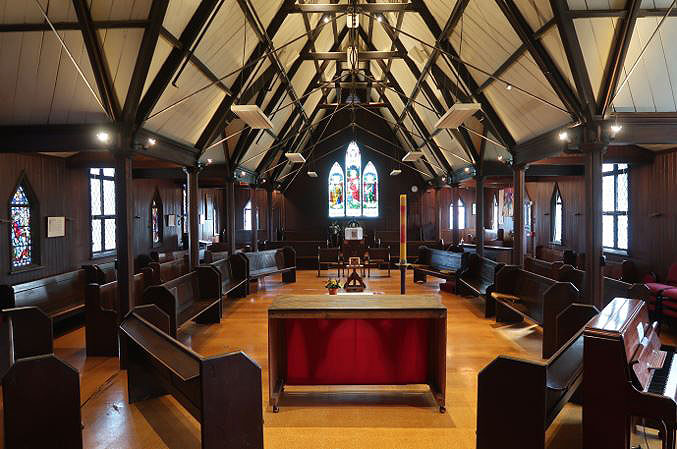 St Luke's Church (Anglican), Auckland. Nave interior | Martin Jones | 01/06/2022 | Heritage New Zealand Pouhere Taonga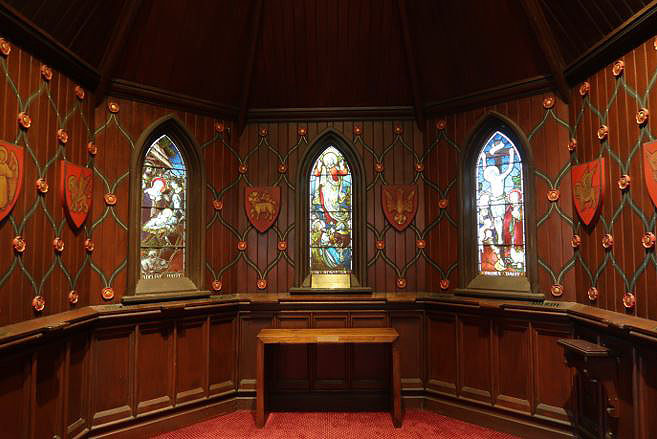 St Luke's Church (Anglican), Auckland. Apse interior | Martin Jones | 01/06/2022 | Heritage New Zealand Pouhere Taonga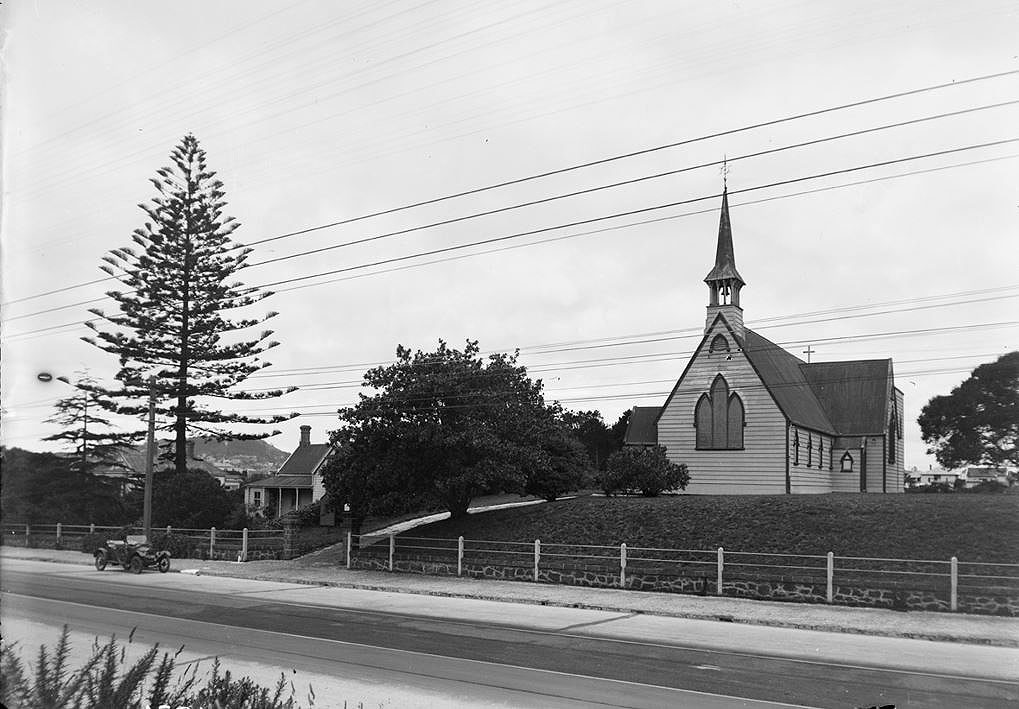 St Like's Church (Anglican), Auckland. c.1928 showing church, former vicarage and associated oak and Norfolk Island Pine trees. Image courtesy of 'Sir George Grey Special Collections, Auckland Libraries, Ref. #4-4934 | James D. Richardson | Auckland Libraries
List Entry Status
Historic Place Category 2
Access
Private/No Public Access
Date Entered
4th April 1983
Date of Effect
4th April 1983
City/District Council
Auckland Council
Extent of List Entry
Extent includes the land described as Pt Allot 170 Suburbs of Auckland (RT NA561/289), Lot 1 DP 190718 (RT NA120C/419) and Pt Lot 79 DP 384 (RT NA81/195), North Auckland Land District, and the building and structures known as St Luke's Church (Anglican) thereon.
Legal description
Pt Allot 170 Suburbs of Auckland (RT NA561/289), Lot 1 DP 190718 (RT NA120C/419) and Pt Lot 79 DP 384 (RT NA81/195), North Auckland Land District
Stay up to date with Heritage this month