The Denniston historic place, approximately 29km north-east of Westport, has operated as a coal mining area since the 1870s and is one of New Zealand's most significant industrial sites. The famous incline, which from 1880 to 1967, delivered large volumes of high quality coal down a precipitous slope to the rail head below, was widely referred to as the 'eighth wonder of the world' because of its length, gradient and the volume of coal it carried. In 1990 New Zealand's Institute of Professional Engineers (IPENZ) placed a plaque at the top of the incline acknowledging it as one of the 50 most important historic engineering achievements in the country. The machinery from the closed incline has gone, but the route it took is apparent and some relics remain. Throughout the historic place there are also many other remnants of machinery and foundations of buildings which tell the story and represent the technology used in this once busy mining operation. The methods of extracting coal followed contemporary practices as did systems of transporting the output from the mines to the top of the incline. At Denniston, however, adaptations were necessary to cope with the physical conditions. The well designed and skilfully constructed stone Banbury Arch bridged a gully to provide tramway access to the original mine. Cornish stone masons responsible for the bridge also made a number of fine stone walls in the area with an especially imposing group around the brakehead at the top of the incline. The mines' associated settlements have a unique social history because of their location in this isolated and desolate place on the exposed edge of plateau 600 metres above sea level. The primitive nature of the early housing reflects the privations endured by the first workers and their families. Residents' effort to make their confined lives more pleasant is found in their provisions for sports and leisure with the sites of tennis courts, recreation grounds, and swimming baths etc. still identifiable. Today Denniston itself is a ghost town with a handful of residents where over 800 people once lived. Only remnants of houses and other building survive in the other settled areas. It was a hard life for workers in and around these mines and there was frequent conflict with management through their efforts to improve conditions. A significant feature of Denniston's history was the formation of the first formal coal miners' union here in 1884, an action which encouraged the establishment of further unions through New Zealand. There were strong links between the activities of this union and the formation of the Labour Party.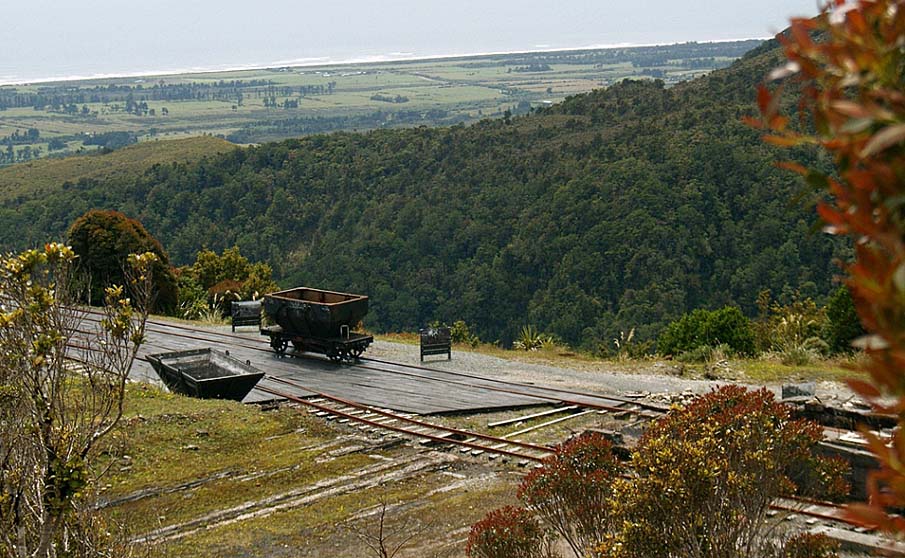 Denniston. Top of the incline. Image courtesy of www.flickr.com | PhilBee NZ - Phil Braithwaite | 29/01/2012 | PhilBee NZ - Phil Braithwaite
Denniston. Top of the incline. Image courtesy of www.flickr.com | Shellie Evans – flyingkiwigirl | 18/03/2015 | Shellie Evans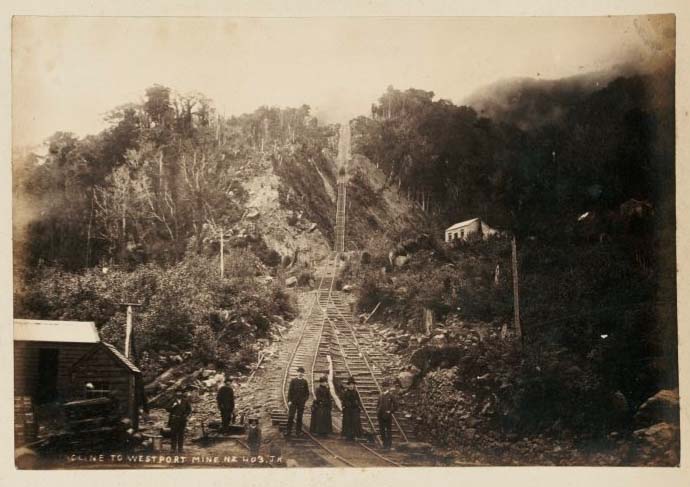 Denniston Incline Ring album 1. c.1880s-90s. Ref: PA1-o-435-50. Permission of the Alexander Turnbull Library, Wellington, New Zealand, must be obtained before any re-use of this image | James Ring (1856-1939) | Alexander Turnbull Library, Wellington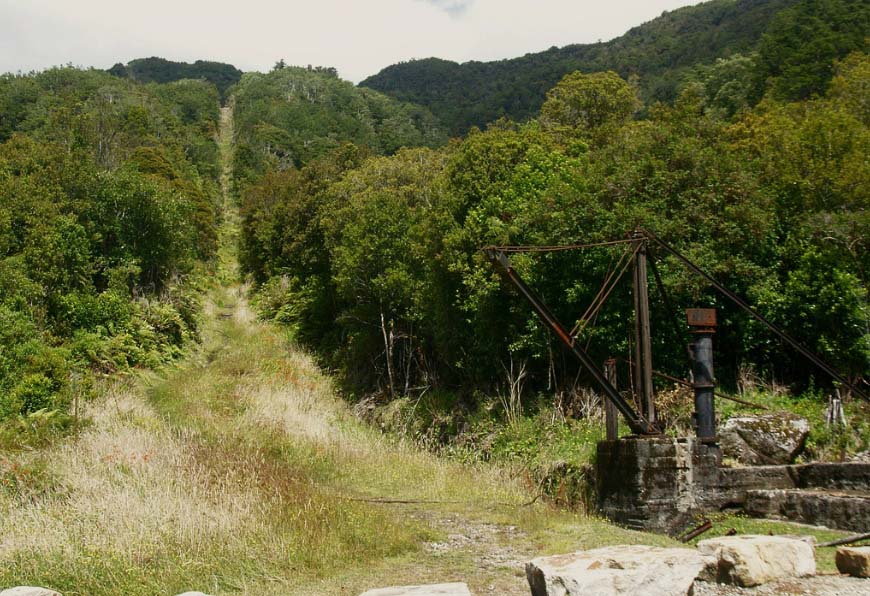 Denniston. About half way down the incline. Image courtesy of www.flickr.com | PhilBee NZ - Phil Braithwaite | 20/01/2012 | PhilBee NZ - Phil Braithwaite
List Entry Status
Historic Place Category 1
Date Entered
4th April 1995
Date of Effect
4th April 1995
City/District Council
Buller District
Extent of List Entry
The historic place is part of the large Denniston coalfield on the Mt Rochford Plateau, east of Westport. Since the 1870s many mines have been worked to extract coal from the rich deposits which extend along the Papahaua Range. The original Denniston mine, located some 600 metres above sea level, was one of the first on the plateau itself and the historic place encompasses the nucleus of its operations and the mining activities that followed. There is no physical feature to define the boundary for the area but it is described below and is indicated on the Map of Physical Extent of Registration in Appendix 1. The area's boundary runs from the base of the incline to the centre of activities at the brakehead and then continues along the route to major mining areas at Burnett's Face and Coalbrookdale. It includes features which are representative of the unique history of this mining locale. Included within the area are places of technological and historic significance relating to the mining operations which have taken place here since 1878. These include remnants of the site's most famous feature, the incline, and the other transportation systems which brought coal from the various mines to it. The social history of Denniston has been well recorded and many places and items remain to tell its story. Elements of the various townships remain at 'The Camp', Denniston, Marshallvale, Burnett's Face and Coalbrookdale. Apart from remains of dwellings, the sites of commercial or public buildings or recreational activities can be identified to gain a picture of the life settlers evolved for themselves. The Department of Conservation has already placed a number of well illustrated interpretation panels around the area and plan to add more to tell the full story of Denniston's past. Remaining roads and tracks contribute to the history and link the various components. Extent includes all remnants relating to Denniston. The key components are: the self-activating rail incline; Neighbours Brickwork Site; the former Bridle Path (now walking track); the brakehead and stone retaining walls; the Banbury Arch, mine mouth and rail link; the roperoad; the lower aerial tower; the bath houses and former power house chimney base; the settlements; and the Coalbrookdale Mine site and Fanhouse.
Legal description
Secs 1, 2, 5, 6, 8, 13, 21, 22, 27, 30, 32, 35, 38, 39, 40, 41, 44, 45, 46, 47, 48, 49, 51, 52, 53, 54, 57, 58, 62, 64, 65, 72, 77, 79, 80, 83, 87, 94, 97, 100, 103, 104, 106, 107, 111, 115, 122, 123, 124, 142, 143 Town of Denniston (RTs NL13/97, NL14/43, NL6A/687, Identifier: 216495, NL14/44, NL1A/270, NL92/57, NL1B/842, NL42/36, NL13/232, NL13/235, NL10A/1277, NL13/236, NL13/237, NL8C/367, NL13/239, NL14/181, NL13/98, NL2B/78, NL9A/989, NZ Gazette 1964, p. 1594, NZ Gazette 1975, p. 189, NZ Gazette 1979, p. 700, NZ Gazette 1982, p. 3696), Pt Secs 26, 28, 36, 41, 44, 45, 50, 59, 60, 61, 66, 67, 68, 69, 73 & 74, 82, 87, 89, 90, 91, 96, 101, 102, 127, Town of Denniston (RTs NL13/210, NL8C/1350, NL39/191, NL33/90, NL7C/34 & NL45/56, NL125/14, NL22/60 & NL22/59, NL 84/72 & NL14/77 & NL84/73, NL35/260, NL11D/43, NL20/89, NL50/232, NL54/39, NL9A/746, NL14/51, NZ Gazette 1972, p. 500, NZ Gazette 1975, p. 189, NZ Gazette 1982, p. 3696, NZ Gazette 1987, p.1248), Sec 75, Blk V Kawatiri SD, (NZ Gazette 1976, p. 2287, NZ Gazette 1979, p. 700), Secs 7, 11, 40, 44, 45, 47, 50 and Pt Sec 42, Blk VI Kawatiri SD, (RTs NL89/13, NL55/139, NL5C/6, NL11B/157), Lot 1 DP 542 (being Pt Sec 66 Town of Denniston) (RT NL39/95), Lots 1, 2 DP 61 (being Pt Sec 81 Town of Denniston) (RT NL16/70, NL16/69), Lot 2 DP 1987 (being Pt Sec 89 Town of Denniston) (RT NL68/279), Secs 1, 2, 3, 4, SO Plan 14864 (RTs NL10A/333, NL10A/582, NL10A/573, NL10A/574), Sec 1 SO Plan 14928 (RT 10A/1303), Sec 1 SO Plan 15088 (RT NL11A/1123), and all SO Plans 3524, 8550 and 10411 (NZ Gazette 1979, 700), all Kawatiri SD, Nelson Land District. (Further information is provided in Appendix 1 of the registration report.)
Location Description
Denniston is located 9km from Waimangaroa which is 16.5km east of Westport on State Highway 67, the route north towards Karamea.
Stay up to date with Heritage this month