Constructed in 1880, the former Dandie Dinmont Hotel is located on Portobello Road, which runs along the base of Otago Peninsula next to the harbour. The building faces Portobello Road while Doon Street loops around the rear of the property. The building sits on a small parcel of land backed by steep tree-clad hills, with modern residences sitting nearby. The Dandie Dinmont Hotel was designed by prominent Dunedin architectural partnership Mason and Wales for businessman and politician William Larnach (1833-1898). It is a good example of substantial nineteenth century residence cum hotel. Mason and Wales had completed other work for Larnach, specifically the ballroom at Larnach's Castle in 1886. The building was never used for its intended purpose, and Larnach seems to have paid it little attention. His focus was the development of Larnach's Castle and grounds. The Dandie Dinmont Hotel has historical significance as part of Larnach's vision for the suburb of Waverley. In the late 1870s and early 1880s it was part of William Larnach and James Smith's vision of creating a new suburb on the Waverley hills, with access provided by steamer. Caught up in the economic depression and the failure of the steamer service the scheme foundered. In addition Larnach's wife Eliza died drawing his attention and enthusiasm away from the project. The building was largely tenanted for remainder of the nineteenth century. Later known as Waverley House, it had its heyday under the ownership of the McKenzie and Stevenson family when it was known for its opulence. By the mid twentieth century the property had declined, and from the 1970s onward the slow decay has continued unhindered.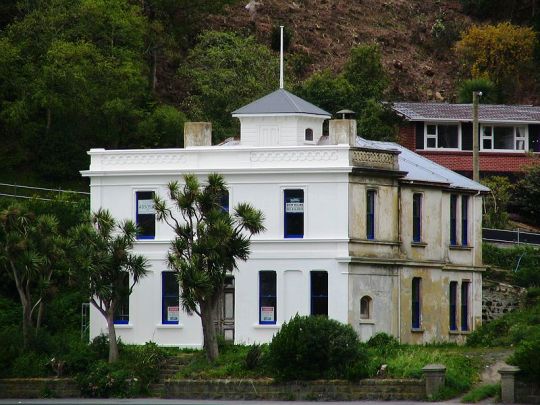 Dandie Dinmont Hotel (Former) | Ben Hill | 02/10/2009 | Wikimedia Commons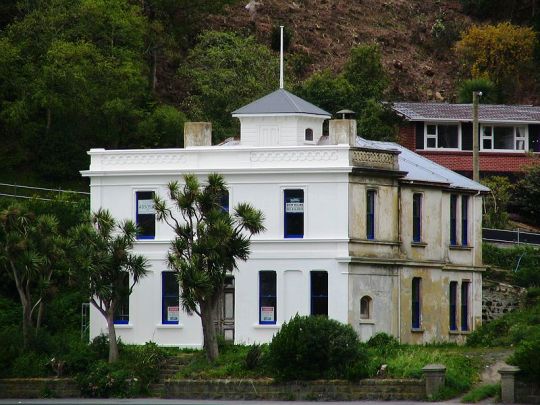 Dandie Dinmont Hotel (Former) | Ben Hill | 02/10/2009 | Wikimedia Commons
List Entry Status
Historic Place Category 2
Access
Private/No Public Access
Date Entered
2nd February 2008
Date of Effect
2nd February 2008
City/District Council
Dunedin City
Extent of List Entry
Registration includes the land described as Pt Lot 32 and Pt Lot 33 Blk I DP 289 and legal road, Otago Land District and the building known as the Dandie Dinmont Hotel (Former) thereon, and its fittings and fixtures. (Refer to Extent of Registration Map in Appendix 1 of the registration report for further information).
Legal description
Lots 32 and 33 DP 289, Legal Road, (RT OT2D/940), Otago Land District
Stay up to date with Heritage this month